Mira Jacob
Goodreads Author
Born
The United States
Website
Twitter
Genre
Member Since
December 2007
URL
https://www.goodreads.com/mira_jacob
Popular Answered Questions
Related News
  Here at Goodreads, we've noticed that a funny thing tends to happen when we start talking about audiobooks: The same few titles get...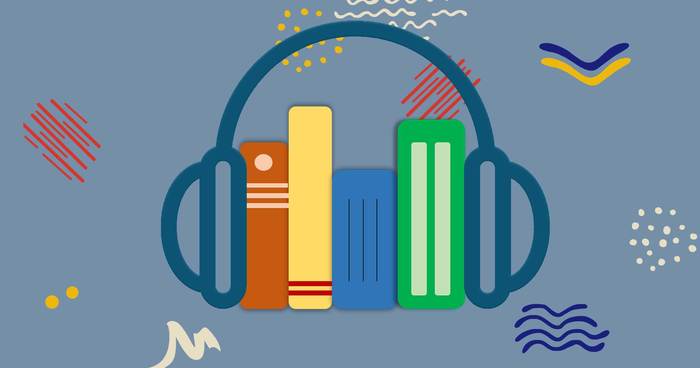 Ah, graphic novels—the delightful medium where visual art merges with the written word to create unforgettable stories! This year's titles are...
Polls
Vote for one book for September 2015
The Sleepwalker's Guide to Dancing
by
Mira Jacob
Spanning India in the 70s to New Mexico in the 80s to Seattle in the 90s, The Sleepwalker's Guide to Dancing is a winning, irreverent debut novel about a family wrestling with its future and its past.
The Underground Girls of Kabul: In Search of a Hidden Resistance in Afghanistan
Jenny Nordberg
An investigative journalist uncovers a hidden custom that will transform your understanding of what it means to grow up as a girl
in Afghanistan
American Wife
by
Curtis Sittenfeld
In Alice Blackwell, New York Times bestselling author Curtis Sittenfeld has created her most dynamic and complex heroine yet. American Wife is a gorgeously written novel that weaves class, wealth, race, and the exigencies of fate into a brilliant tapestry–a novel in which the unexpected becomes inevitable, and the pleasures and pain of intimacy and love are laid bare.
Circling the Sun
by
Paula McLain
Paula McLain, author of the phenomenal bestseller The Paris Wife, now returns with her keenly anticipated new novel, transporting readers to colonial Kenya in the 1920s. Circling the Sun brings to life a fearless and captivating woman—Beryl Markham, a record-setting aviator caught up in a passionate love triangle with safari hunter Denys Finch Hatton and Karen Blixen, who as Isak Dinesen wrote the classic memoir Out of Africa.
Eight Hundred Grapes
by
Laura Dave
Growing up on her family's Sonoma vineyard, Georgia Ford learned some important secrets. The secret number of grapes it takes to make a bottle of wine: eight hundred. The secret ingredient in her mother's lasagna: chocolate. The secret behind ending a fight: hold hands.
Lila
by
Marilynne Robinson
Lila, homeless and alone after years of roaming the countryside, steps inside a small-town Iowa church—the only available shelter from the rain—and ignites a romance and a debate that will reshape her life. She becomes the wife of a minister, John Ames, and begins a new existence while trying to make sense of the days of suffering that preceded her newfound security.
The Book of Speculation
by
Erika Swyler
A sweeping and captivating debut novel about a young librarian who is sent a mysterious old book, inscribed with his grandmother's name. What is the book's connection to his family?
The Marriage of Opposites
by
Alice Hoffman
From the New York Times bestselling author of The Dovekeepers and The Museum of Extraordinary Things: a forbidden love story set on the tropical island of St. Thomas about the extraordinary woman who gave birth to painter Camille Pissarro; the Father of Impressionism.
The Year of Necessary Lies
by
Kris Radish
One amazing year in a remarkable woman¹s life journey becomes the inspiration for generations when she takes a huge risk, follows her heart, embraces forbidden love, and unwittingly becomes the champion of a winged world that is on the brink of extinction.
Tibetan Peach Pie: A True Account of an Imaginative Life
by
Tom Robbins
In Tibetan Peach Pie, Robbins turns that unparalleled literary sensibility inward, weaving together stories of his unconventional life–from his Appalachian childhood to his globe-trotting adventures–told in his unique voice, which combines the sweet and sly, the spiritual and earthy. The grandchild of Baptist preachers, Robbins would become, over the course of half a century, a poet interruptus, a soldier, a meteorologist, a radio DJ, an art-critic-turned-psychedelic-journeyman, a world-famous novelist, and a counterculture hero, leading a life as unlikely, magical, and bizarre as those of his quixotic characters
Any Human Heart
by
William Boyd
Logan Gonzago Mountstuart, writer, was born in 1906, and died of a heart attack on October 5, 1991, aged 85. William Boyd's novel Any Human Heart is his disjointed autobiography, a massive tome chronicling "my personal rollercoaster"--or rather, "not so much a rollercoaster", but a yo-yo, "a jerking spinning toy in the hands of a maladroit child." From his early childhood in Montevideo, son of an English corned beef executive and his Uraguayan secretary, through his years at a Norfolk public school and Oxford, Mountstuart traces his haphazard development as a writer. Early and easy success is succeeded by a long half-century of mediocrity, disappointments and setbacks, both personal and professional, leading him to multiple failed marriages, internment, alcoholism and abject poverty.
Kitchens of the Great Midwest
by
J. Ryan Stradal
Kitchens of the Great Midwest, about a young woman with a once-in-a-generation palate who becomes the iconic chef behind the country's most coveted dinner reservation, is the summer's most hotly-anticipated debut.
The Ambassador's Wife
by
Jennifer Steil
From a real-life ambassador's wife comes a harrowing novel about the kidnapping of an American woman in the Middle East and the heartbreaking choices she and her husband each must make in the hope of being reunited.
15 total votes
More...
Topics Mentioning This Author
date
newest »
back to top