Kate Lansing
Goodreads Author
Born
in Denver, The United States
Website
Twitter
Genre
Member Since
June 2011
URL
https://www.goodreads.com/klansing
* Note: these are all the books on Goodreads for this author. To add more,
click here
.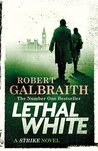 I only vaguely remembered Circe from The Odyssey as the woman who turns men to swine, but this epic tale really brought the goddess to life, and justified her actions against Odysseus' crew.

I loved how Circe carved her own path separate from her powe ...more

This memoir was especially poignant--and somewhat ironic--because of its discussion about how history is filtered through the historian. The author constantly reminded us that these were her recollections and, in footnotes, added what her other sibli

...more

Wow, this book is worth all the hype! It's unbelievably good. The world is unique, the magic fresh, and the writing strong.

I love that the story takes place in Denmark, the food and culture giving the story extra depth. The ocean plays a huge role in ...more
More of Kate's books…
"And there are never really endings, happy or otherwise. Things keep going on, they overlap and blur, your story is part of your sister's story is part of many other stories, and there is no telling where any of them may lead."
―
The Night Circus

"It's like everyone tells a story about themselves inside their own head. Always. All the time. That story makes you what you are. We build ourselves out of that story."
―
The Name of the Wind
No comments have been added yet.