Carissa Taylor
Goodreads Author
Born
The United States
Website
Twitter
Genre
Member Since
April 2012
* Note: these are all the books on Goodreads for this author. To add more,
click here
.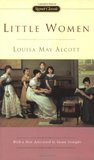 C.G. Drews

is on page 378 of 411 of

Ace of Shades

: I'm sCREAMING and shall continue for absolutely forever ok that is all

Carissa

has read 46 books toward their goal of 50 books.

Create your own 2018 Reading Challenge »

Confession: I don't usually go in for sports stories, but holy hannah, this novel-in-verse just grabs you by the heartstrings and won't let go. *still crying*

For all fans of beautiful, gut-wrenching writing. Warning though: it will rip your heart out ...more

This is the second time I've read this absolutely beautiful novel-in-verse about a little girl immigrating from Vietnam to the southern United States (Alabama). Although it's not set in the modern-day, it's a very important and timely read for all Am

...more

I loved this book. This is one of those books (like all Renee Watson books, I think) where you pick it up and you just feel like you've known the main character for ages and ages, and you just want to sit in Jade's room with her and make collages and

...more

Carissa

rated a book

really liked it

So re-tellings and I have a bit of a complicated relationship. I adored CINDER, didn't fall At. All. for ACOTAR etc ... and have written a non-fairytale retelling myself. That said, I really enjoyed this one. I read it around the same time as the ant

...more
More of Carissa's books…
No comments have been added yet.