P.A. Moed
Goodreads Author
Born
Glen Cove, New York, The United States
Website
Genre
Member Since
June 2012
URL
https://www.goodreads.com/pamoed
* Note: these are all the books on Goodreads for this author. To add more,
click here
.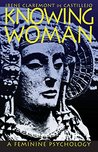 "***A SMALL THEORY***
People observe the colors of a day only at its beginnings and its ends, but to me it's quite clear that a day merges through a multitude of shades and intonations, with each passing moment. A single hour can consist of thousands of different colors. Waxy yellows, cloud-spat blues. Murky darknesses. In my line of work, I make it a point to notice them. "
―
Markus Zusak
,
The Book Thief
No comments have been added yet.