Born
in Leeds, The United Kingdom
October 11, 1951
Died
February 29, 2016
Website
Genre
| | | |
| --- | --- | --- |
| | Angus, Thongs and Full-Frontal Snogging (Confessions of Georgia Nicolson, #1) | |
| | On the Bright Side, I'm Now the Girlfriend of a Sex God (Confessions of Georgia Nicolson, #2) | |
| | Knocked Out by My Nunga-Nungas (Confessions of Georgia Nicolson, #3) | |
| | Dancing in My Nuddy-Pants (Confessions of Georgia Nicolson, #4) | |
| | Away Laughing on a Fast Camel (Confessions of Georgia Nicolson, #5) | |
| | Then He Ate My Boy Entrancers (Confessions of Georgia Nicolson, #6) | |
| | Startled by His Furry Shorts (Confessions of Georgia Nicolson, #7) | |
| | Love Is a Many Trousered Thing (Confessions of Georgia Nicolson, #8) | |
| | Stop in the Name of Pants! (Confessions of Georgia Nicolson, #9) | |
| | Are These My Basoomas I See Before Me? (Confessions of Georgia Nicolson, #10) | |
More books by Louise Rennison…
Related News
Looking for new young adult books featuring determined protagonists, sweet romance, and adventures of every kind? Then these authors are...
Author Lia Louis has a penchant for letters. The winner of ELLE magazine's 2015 writing contest with her #RelationshipGoals love letter, Louis...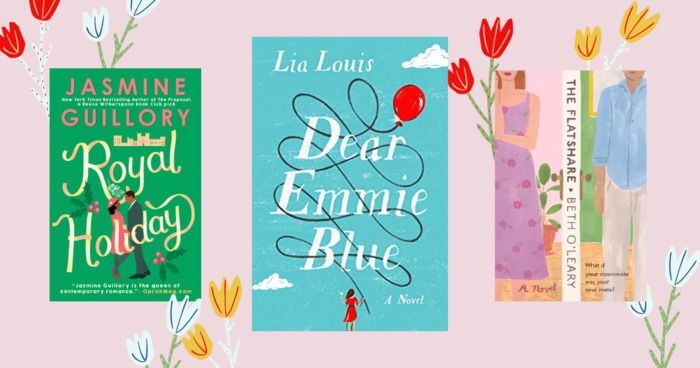 Polls
Confessions of Georgia Nicolson Fans: Which would you want for a boyfriend? *feel free to comment anyone else*
Louise Rennison
Sven the...Crazy...Viking Dude
Massimo the Italian Stallion
More...
Topics Mentioning This Author