Karen D. Best
Goodreads Author
Born
Washington, D.C., The United States
Website
Twitter
Genre
Influences
Member Since
June 2011
* Note: these are all the books on Goodreads for this author. To add more,
click here
.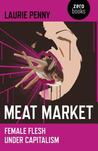 "No one knew where they came from, or even how many
there were. Could have just been a gang of waifish runaways,
except they all told the same story. A wicked stepmother, a
magic mirror. They were terrified of apples. It was not clear
what name would be used to refer to them. Some people liked
Snows and some liked Grimm Girls and those of a literary
bent used Märchen Mädchen, the story girls."
―
Karen D. Best
,
A Floating World
"Alchemy is the name of this temple of images. Here a towering wall of video flashes glamorous vamps and alien androgynes over the heads of the crowd; the black cupid's bow of Louise Brooks' lips, the arch of David Bowie's eyebrow, the Art Deco planes of Fritz Lang's subversive female android. The demigods of the modern world, as glimpsed through shattered glass. She comes because she wants to believe in magic. Not the bunny-out-of-a-hat kind; the Alistair Crowley kind. This is a ritual."
―
Karen D. Best
,
A Floating World
No comments have been added yet.