James Agee Jr.
Goodreads Author
Born
in The United States
Website
Twitter
Genre
Member Since
April 2012
James Agee Jr. hasn't written any blog posts yet.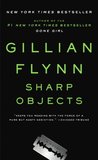 This was the first Kindle In Motion book that I have ever read, so I was unsure what to expect. I normally prefer reading on my Kindle Paperwhite because it is easier on my eyes than reading on my regular Kindle Fire or other device, but I wanted to

...more

"

It was a DNF for me too. So much potential but I couldn't make myself like it..

"

"Is it possible that the cure Christoph seeks for vampirism can only be found in the lap of a secret society in Paris? Getting to Paris won't be easy, but a seafaring captain will take a chance on his unusual "night owl" passengers. Perhaps, he has..." Read more of this review »

I was not sure what to expect from this book. The subtitle, "One Man's Escape from North Korea" peaked my interest because I have always wondered what someone from North Korea really and truly thinks about the place. I occasionally like non-fiction,

...more

I enjoyed this book better than I did the first one in the Fear Street Relaunch. This book is strange to classify. It is for young adults, but at the same time is also cheesy in parts, but I think that is what I have come to love about the Fear Stree

...more

This is a strange book to have to review because even after finishing it, I'm not completely sure about everything in the story. There are still quite a few unclear topics and unanswered questions. That said, the story reads well and is interesting f

...more
More of James's books…
Goodreads Librarians Group
— 85456 members — last activity 26 minutes ago
A place where all Goodreads members can work together to improve the Goodreads book catalog. Non-librarians are welcome to join the group as well, to
...more
Booktube Manga Club!
— 156 members — last activity Nov 06, 2015 07:37AM
Welcome to the Booktube Manga Club! This book club got its origins from Booktube, so if you have a channel feel free to link it in the introductions!
...more
Favorite YA Book Covers
— 18 members — last activity May 14, 2013 05:31PM
This is a simple group where you can list your favorite book covers!
date
newest »
back to top