Henrik Kamstrup-Nielsen
Goodreads Author
Member Since
February 2012
URL
https://www.goodreads.com/henrik_kamstrup_nielsen
* Note: these are all the books on Goodreads for this author. To add more,
click here
.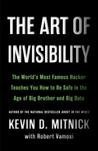 Stephen King Fans
— 10989 members — last activity 1 hour, 47 min ago
A place for all Stephen King fans to gather and discuss his work. Welcome Constant Readers!! EST 2007
No comments have been added yet.