Mathspy Terabithian
Goodreads Author
Born
December 17
Member Since
April 2012
URL
https://www.goodreads.com/Mathspy
* Note: these are all the books on Goodreads for this author. To add more,
click here
.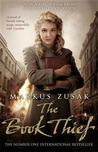 Fantasy Roleplay!
— 16 members — last activity May 12, 2013 05:05PM
Create a character from your favorite books, tv shows, movies, or just make one up!
Fantasy Firsts
— 12 members — last activity Jun 03, 2012 04:24PM
Teens and adults are invited to join our Fantasy Firsts Book Group on the third Tuesday of the month. We'll discuss the first book of a fantasy series
...more
Goodreads Librarians Group
— 81272 members — last activity 0 minutes ago
A place where all Goodreads members can work together to improve the Goodreads book catalog. Non-librarians are welcome to join the group as well, to
...more
No comments have been added yet.