Susie Duncan Sexton's Blog
August 2, 2020
"She persisted. Became intimidated. For that shyness she is ashamed and only that. Do correct inconsistency. Stay brave." ~ S.

"Disrespect is worse than hate." ~ Congressman James Clyburn

"Let nothing dent your dignity!" ~ Mom of John Lewis
Geesh...I got yelled at for crying today? Nothing new, but what's up with that? "What have you got to cry about?" Barked out query kinda answers itself, don't ya think? And this world is kinda a very sad place these days? Welcome to another day at home.
Pretty sure nobody was born to copy Edith Bunker or shrinking violets. Feel free to raise your hand in "class"? Speak up now! "Girl Interrupted!" Never. No more. Forever!
Yes, we all kinda wish to be petted, and on the other hand, we all kinda wish to bite one other? What we gonna do with that? I invented "peacock" analogy as an original thought, but a "woke" male pundit stole it--we are both correct! Vote the bums out! A favorite Congressman (D) might have scathingly spoken "spirit of masculine sacrifice" as I passed by tv...Made me LOL! Susan B. Anthony or Joan of Arc started it all....I am late to this game, but I am participating nevertheless!
"Those closest to the pain are closest to the power." ~ Ayanna Pressley

"Once you get something inside your head, nobody can take it away from you." ~ Mom of John Lewis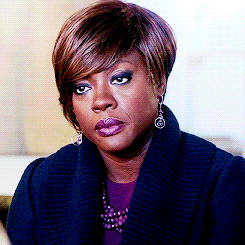 Sad to admit that I am sad about this. Why sad? Because humans are just totally nuts and probably do not care about ourselves or others at the core of our beings:
"Children and staff at Georgia overnight camp test positive for coronavirus, CDC says"
Summer Camp? Really? Why was it ever even invented? Why was a lot of stuff ever thought up actually? We could have always done without, yes, a lot of man-made wackiness? And the profits involved.
Attended Indiana University for three weeks--Hoosier Girls' State and Journalism Institute. Shoulda had Roy outta wedlock and become a pundit! Give up attention deficit. Be informed. Save lives. Get real. Try to recall what real journalism, once upon a time, did provide. Now, get "pretend" newspapers and wads of ads outta the mail bags...delivering nothing but germs! Wise up? "In these uncertain times" means one thing. Buy, buy, buy! Should mean VOTE!
Hey, Warren Buffett and Bill Gates, let's play bridge and let's buy every kid a computer....and let's get this concluded ASAP and stop imploding old creepy school buildings and erecting new creepier ones? A jail is a jail. (And, people, stop taking selfies with casseroles nobody bakes? Just throwing that concept in?) Pipe dream? Huh-uh! Gotta rethink the entire universe yesterday! If not too late? Throw your bajillions at that, gentlemen?
"Oh, Diogenes, find a man who's honest...and Misogyny, do the same?"
Literary tip: Don't know how to lie but possess a healing sense of humor? You has not "jazz" but SATIRE! If God is Mel Brooks, maybe a sense of humor is in order when praying? About to take up praying then! Name change? Al Gorithm maybe? Ed I. Torial? Then run away from home?
Wow?
"Jonathan Isaac's protest could've been applauded if his explanation wasn't nonsense"
Glad I read this, even though I am anything but a basketball fan. Basketball has damaged countless human beings for years. All for chasing a ball in front of God and everybody! So I dropped my prejudices and read until the conclusion and eventually comprehended the writer's very astute point of view. Highly recommend setting aside your previous points of view to read through this rather confusing situation. Become enlightened how very complicated we humans have manufactured this world to be when, as John Lewis stated, all we need is love ... which can be achieved with "good trouble."
"Bravo!" I say to this writer. Happy to have cared enough to read through how stupidly we have ignored just being kind to one another and loving one another and the sanctity of life itself. Never forget that nature is God manifested and that all living beings deserve to live out their lives?
"Be the natural, beautiful woman you are. The purer one is the more attractive one is." ~ Lou Gossett

"You don't get things done without rubbing folks the wrong way; ambition IS ladylike." ~ Claire McCaskill

"Nobody gives...a shit." ~ Lewis Black
_________________________
Read about movies and nostalgia, animal issues and sociopolitical concerns all discussed in my book
Secrets of an Old Typewriter
and its follow-up
Misunderstood Gargoyles and Overrated Angels
- print and ebook versions of both are available on Amazon (click the title).
The books are also carried by these fine retailers: Ann Arbor's
Bookbound
and
Common Language
; Columbia City's
Whitley County Historical Museum
; and Fort Wayne's
The Bookmark
.
And you can download from
iTunes
.
Meet other like-minded souls at my facebook
fan page
Visit my author website at
www.susieduncansexton.com
Join a great group of animal advocates
Squawk Back:
Helping animals when others can't ... Or Won't
Published on
August 02, 2020 11:37
•
Tags: ayanna-pressley, basketball, bill-gates, black-lives-matter, claire-mccaskill, covid-19, feminism, james-clyburn, joan-of-arc, john-lewis, jonathan-issac, lewis-black, lou-gossett, susan-b-anthony, susie-duncan-sexton, warren-buffett
July 12, 2020
June 6, 2020
April 2, 2020
November 23, 2019
November 14, 2019
November 13, 2019
August 16, 2019
May 19, 2019
May 13, 2019