Meg Silver
Goodreads Author
Born
October 31
Member Since
August 2011
URL
https://www.goodreads.com/MegSilver
Help Wanted (Fantasy Heights, #1)


3 editions — published 2011 —

All Of Her (Fantasy Heights, #4)


3 editions — published 2012 —

One To Watch (Fantasy Heights, #5)


3 editions — published 2012 —

The New Girl (Fantasy Heights, #2)


3 editions — published 2011 —

At Her Command (Fantasy Heights, #3)


3 editions — published 2011 —

Into Her Fire (Fantasy Heights, #6)


3 editions — published 2012 —

Wish Her Well (Fantasy Heights, #7)


3 editions — published 2012 —

All the Queen's Men (Fantasy Heights, #8)


3 editions — published 2013 —

For The Wicked (Fantasy Heights, #9)


2 editions — published 2013 —

Fantasy Heights, Season One


2 editions — published 2013 —
More books by Meg Silver…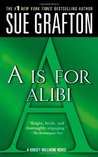 "
zoegrl wrote: "i completely understand! It's 42° already in the North East. WTF?? OMG i don't look forward to winter. :-( LMAO"

Oy, me either. I'd move
...more
"
"
Amber wrote: "LOL....... awesome I love nail polish I didn't know about the color changing polish though I am off to ebay now .. ;)"

The brand is Del S
...more
"
" M. wrote: "Fixed. There were three versions. =)"

Eep! Thank you for fixing us up "
"Just finished reading an advanced release copy!!! Loved it!! Just as good as Season 1. Can't wait for number 11!!!"
"
Sexy, hot. Steamy. Meg never ever disappoints.

In season two, we get new characters, as it is set a year after Season One ends.

A new recruit is brought in under cover and of course gets to have lots and lots of sex on the Fantasy Heights grounds. W..." Read more of this review »
More of Meg's books…
Topics Mentioning This Author

"Give a man a fire and he's warm for a day, but set fire to him and he's warm for the rest of his life."
―
Terry Pratchett
,
Jingo
Excessica Publishing
— 404 members — last activity Nov 17, 2017 03:42PM
Group for authors and fans of Excessica Publishing - home of the hottest erotica and erotic romance!
date
newest »
back to top