Darby Rae
Goodreads Author
Born
Salem, Massachusetts
Website
Twitter
Genre
Member Since
November 2011
URL
https://www.goodreads.com/darby_rae
* Note: these are all the books on Goodreads for this author. To add more,
click here
.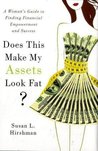 Writers Worth
— 1516 members — last activity Aug 08, 2017 02:57PM
Book-lovers unite! Writers Worth is a group where writerly types meet & mingle, and everyone's welcome to promote books, sites, brands, services, and
...more
Featured eBooks @99c for a limited period
— 208 members — last activity Jul 20, 2017 11:00AM
This site is for authors to add a short note about their eBook that is selling @99c for a special promotion or for a limited time. This promotion may
...more
No comments have been added yet.