Gena Showalter
Goodreads Author
Born
in Florida, The United States
Website
Genre
Member Since
July 2012
URL
https://www.goodreads.com/genashowalter
Popular Answered Questions
Related News
No one knows bad boys like Gena Showalter. The Original Heartbreakers author answers your questions about book crushes, favorite authors, and the s...
Her Favorite Paranormal Romances: Find demons and their ilk in the throes of passion with these picks from the author whose steamy latest is Last K...
Biding your time for the next book in a series can be a true test of patience, especially when the release date could fall anywh...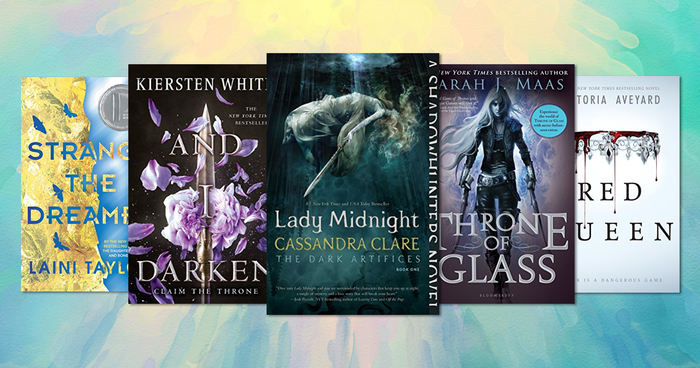 "Oh, this was another amazing book in this series, with such a deserving couple! I loved reading about them and their story! So sweet and yet, heartbreaking! Such a great read! "

"Ryanne and Jude had a lot of issues to work through, but I loved this couple. Well I love everyone in this series... their tension was fighting against their attraction with each other and managing to get through some tough gangs trying to steal R..." Read more of this review »

"This is another scintillating tale in the heartbreaker series. Jude and Ryanne are a match to end all matches. It's the perfect example of opposites attract. This spicy Latina has enough fire to melt the ice in this scarred warrior's soul. She kno..." Read more of this review »

Gena Showalter

answered

April Frazer

's question:

I was in my late twenties when my first book was published. I started writing because it was the only career I could see myself doing long term. I had ideas and a passion to create worlds and characters on paper (or the computer) :) So I just sat...

See Full Answer

I love Jeaniene Frost. I've read every book she's published, and they are all on my keeper shelf. From the beginning her version of Vlad has captivated me. I'm so glad he got his own series. He is one of my favorite heroes. Bad to the bone,

...more

"

Mel wrote: "Welcome to Goodreads. I hope you find the site fun and rewarding. Thanks Gena for all the wonderful books you have written. I am ...more

"
More of Gena's books…
Topics Mentioning This Author
date
newest »
back to top