Alexander McCall Smith
Goodreads Author
Born
in Bulawayo (formerly the British colony of Southern Rhodesia), Zimbabwe
Website
Genre
Member Since
April 2010
URL
https://www.goodreads.com/Alexander_McCall_Smith
Popular Answered Questions
| | | |
| --- | --- | --- |
| | The No. 1 Ladies' Detective Agency (No. 1 Ladies' Detective Agency, #1) | |
| | Tears of the Giraffe (No. 1 Ladies' Detective Agency, #2) | |
| | Morality for Beautiful Girls (No. 1 Ladies' Detective Agency, #3) | |
| | The Kalahari Typing School for Men (No. 1 Ladies' Detective Agency, #4) | |
| | The Full Cupboard of Life (No. 1 Ladies' Detective Agency, #5) | |
| | In the Company of Cheerful Ladies (No. 1 Ladies' Detective Agency, #6) | |
| | Blue Shoes and Happiness (No. 1 Ladies' Detective Agency, #7) | |
| | The Good Husband of Zebra Drive (No. 1 Ladies' Detective Agency, #8) | |
| | The Miracle at Speedy Motors (No. 1 Ladies' Detective Agency, #9) | |
| | Tea Time for the Traditionally Built (No. 1 Ladies' Detective Agency, #10) | |
More books by Alexander McCall Smith…
Related News
His Favorite Books Set in the Tropics: Take your imagination to the Cayman Islands in his new novel, The Forever Girl, and in these five recs set...
I think it is important to remember that, in spite of [HIV], countries in sub-Saharan Africa keep going as best they can, and therefore we should...
"When you have eliminated all which is impossible, then whatever remains, however improbable, must be the truth"-Sherlock...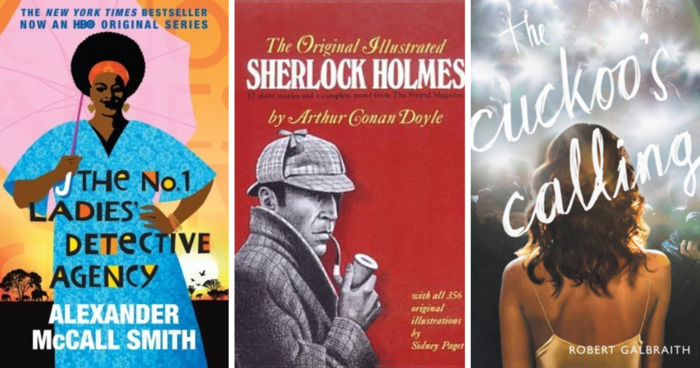 Polls
Which Series Should We Start With?
More...
Topics Mentioning This Author
Q&A with Alexander McCall Smith
— 482 members — last activity May 05, 2015 07:39PM
THIS Q&A HAS CONCLUDEDBest-selling author Alexander McCall Smith joined Goodreads fans for a Q&A and group chat May 10-17, 2010. The official Q&A is n
...more
No comments have been added yet.