Alexander McCall Smith
Goodreads Author
Born
in Bulawayo (formerly the British colony of Southern Rhodesia), Zimbabwe
Website
Genre
Member Since
April 2010
URL
https://www.goodreads.com/Alexander_McCall_Smith
Popular Answered Questions
Related News
His Favorite Books Set in the Tropics: Take your imagination to the Cayman Islands in his new novel, The Forever Girl, and in these five recs set i...
I think it is important to remember that, in spite of [HIV], countries in sub-Saharan Africa keep going as best they can, and therefore we should n...
"When you have eliminated all which is impossible, then whatever remains, however improbable, must be the truth"-Sherlock Holme...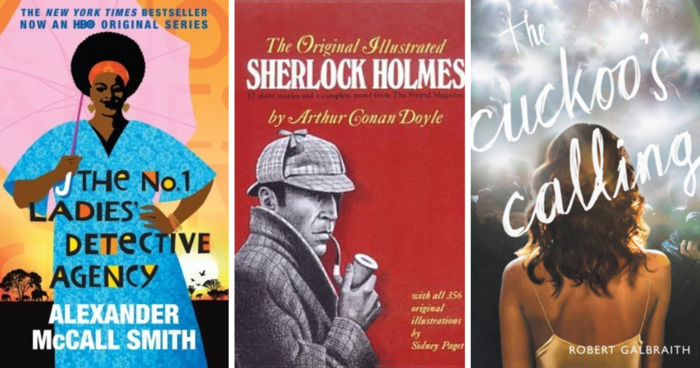 Alexander Smith
answered
Daniela
's question:

I often get up very early in the morning to write. I find that I can be very productive at that time as it is so quiet and I can write without any disturbance. I travel a great deal and often find myself writing on planes and trains, and in hotel roo
See Full Answer
Alexander Smith
answered
Jodi
's question:

Thank you - I am delighted to hear that you have been enjoying the books in The No. 1 Ladies' Detective Agency series, and I greatly appreciated your kind remarks. Mma Ramotswe is not based on any particular person, but she shares the warmth and reso
See Full Answer
"
Kathy wrote: "How much input did you get in the making of this series, and which episodes do you especially like, if any?

I like the casting and the f
...more
"
"
Suzanne wrote: "Hello Mr.Smith. When you created Precious and her series, did you intend to write a simple plot and simple cast of characters that wou
...more
"
"
Jamie wrote: "Hi Mr. McCall Smith,

I was just wondering, what does it mean at the end of the books when you write Africa, Africa, Africa, ect.?

I love t
...more
"
"
Anna wrote: "Dear Mr McCall Smith, I am the person to whom you kindly answered for an interview published on a Italian Review of Books. Just a questio
...more
"
"
In the next book, The Importance of Being Seven, Bertie goes fishing with his father. They have various adventures and he gets a glimpse of what might
...more
"
Who is your favorite character from the No. 1 Ladies' Detective Agency series?

He voted for:
Precious Ramotswe
More of Alexander's books…
Polls
Which book would you like to read for our February New Release Selection?
31 total votes
More...
Topics Mentioning This Author
Q&A with Alexander McCall Smith
— 490 members — last activity May 05, 2015 07:39PM
THIS Q&A HAS CONCLUDEDBest-selling author Alexander McCall Smith joined Goodreads fans for a Q&A and group chat May 10-17, 2010. The official Q&A is n
...more
No comments have been added yet.