Amal El-Mohtar
Goodreads Author
Member Since
March 2011
URL
https://www.goodreads.com/amalmohtar
Popular Answered Questions
Related News
If you love the fantasy genre, this is the season for you! Some of the biggest books out this fall promise to be epics full of magic, adventure,...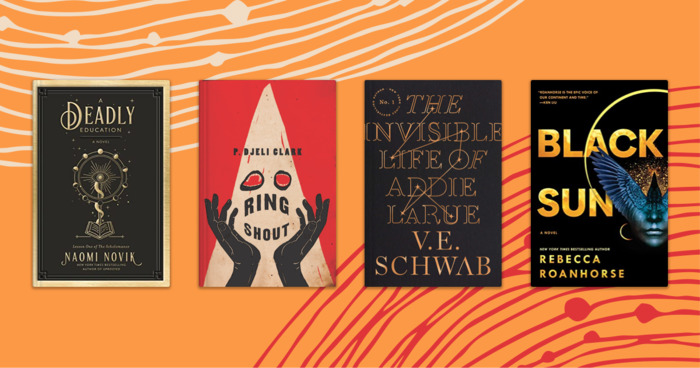 Until this summer, Lindsay Ellis was mainly known as a super smart and witty film critic and YouTube essayist, making videos that range from...
Amal El-Mohtar

answered

Ruth

's question:

This was extremely silly and very softcore porny but I found it kind of hot and then at some point it actually graduated from entertaining to endearing, to the point where I'd actually quite like to read the next volume. I enjoyed watching something

...more

Well! The book's been optioned for television and Max and I are drafting a pilot of the first episode, so -- hopefully, though in a different medium!

Though I can highly recommend Scott Lynch's fanfic to tide you over in the meantime:

https://archiveo See Full Answer

The difficulty in talking about this book is that I want to say, genuinely, that I could not stop reading it once I picked it up, without feeling gross about being being so irrevocably riveted by someone's description of a horrifyingly abusive situat

...more

"Holy shit this was good. "

"I love collections of queer correspondences; relationships between women in love with each other, carried on through letters over decades. And I love cold war stories, where opposing agents find they have more in common with each other than their far" Read more of this review »

"Re-Read 12/17/19:

I've been thinking about this novella for months since I read it last. It just kept sticking to the roof of my mouth and I loved the flavor sooo much. :)

It's poetry. A tragic romance written as a super-hard-SF spy vs spy. And it's po" Read more of this review »
More of Amal's books…
Polls
Laser Semifinal
312 total votes
More...
Topics Mentioning This Author
THRONE OF THE CRESCENT MOON Q&A / Discussion Group
— 64 members — last activity May 06, 2020 03:46AM
I'll be using this group to answer readers' questions and encourage discussion about my debut fantasy novel, THRONE OF THE CRESCENT MOON. So please, a
...more
date
newest »
back to top