Nancy Rossman
Goodreads Author
Born
in Elizabeth City, NC, The United States
Member Since
July 2010
Popular Answered Questions
* Note: these are all the books on Goodreads for this author. To add more,
click here
.
Nancy Rossman hasn't written any blog posts yet.
First Love, Last Dance
(Biographies & Memoirs)
1 chapters — updated May 13, 2015 06:34PM
Description:
Elise fell in love for the first time at 19. Peter was his name. She dated him for two years and became engaged to him at age 21. However she didn't marry him...not then, not until she was 75.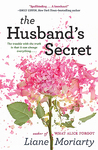 West Valley Women's Book Club
— 61 members — last activity Apr 02, 2015 10:12AM
Welcome to West Valley Women's Book Club!! This book club is for women in the West Valley and surrounding areas to meet up and discuss books from a va
...more
date
newest »
back to top