Veronica Roth
Goodreads Author
Born
in The United States
Website
Genre
Member Since
April 2010
URL
https://www.goodreads.com/VeronicaRoth
| | | |
| --- | --- | --- |
| | Divergent (Divergent, #1) | |
| | Insurgent (Divergent, #2) | |
| | Allegiant (Divergent, #3) | |
| | Four: A Divergent Story Collection (Divergent, #0.1 - 0.4) | |
| | Free Four: Tobias Tells the Divergent Knife-Throwing Scene (Divergent, #1.5) | |
| | The Transfer (Divergent, #0.1) | |
| | Carve the Mark (Carve the Mark, #1) | |
| | The World of Divergent: The Path to Allegiant (Divergent, #2.5) | |
| | Divergent Series Complete Box Set (Divergent, #1-3) | |
| | The Initiate (Divergent, #0.2) | |
More books by Veronica Roth…
Related News
"Do you want to write a sci-fi short story?" Blake Crouch asked Andy Weir. This is how Forward, the brand-new collection from Am...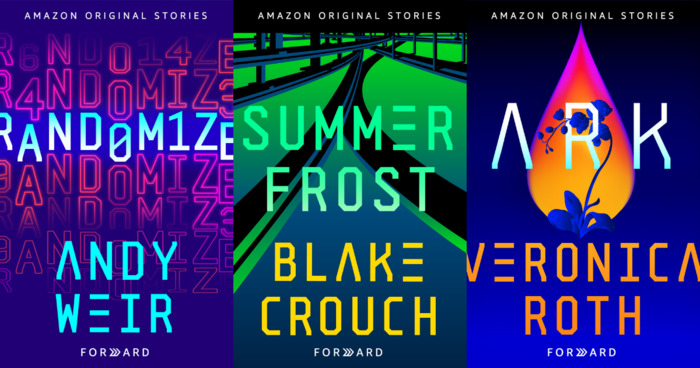 Attn: Divergent fans! Still reeling from the Allegiant ending? We have answers! Read Veronica's take on Tris's fate, plus her tips for aspiring aut...
A gutsy heroine in a bleak, near-future Chicago threatens to upset the delicate balance of five ruling factions in Divergent, a dystopian novel by ...
Polls
DIVERGENT or THE HUNGER GAMES?
The Hunger Games
Suzanne Collins
Divergent
Veronica Roth
More...
Topics Mentioning This Author
"All I ask is one thing, and I'm asking this particularly of young people: please don't be cynical. I hate cynicism, for the record, it's my least favorite quality and it doesn't lead anywhere. Nobody in life gets exactly what they thought they were going to get. But if you work really hard and you're kind, amazing things will happen."
―
"Everybody can be great...because anybody can serve. You don't have to have a college degree to serve. You don't have to make your subject and verb agree to serve. You only need a heart full of grace. A soul generated by love."
―
date
newest »
back to top