Born
in Philadelphia, Pennsylvania, The United States
July 08, 1952
Website
Genre
Anna Quindlen
isn't a Goodreads Author (
yet
), but they do have a blog, so here are some recent posts imported from their feed.
Related News
No one can write a creepy domestic suspense thriller quite like Lisa Jewell, the author of Then She Was Gone and I Found You. She's...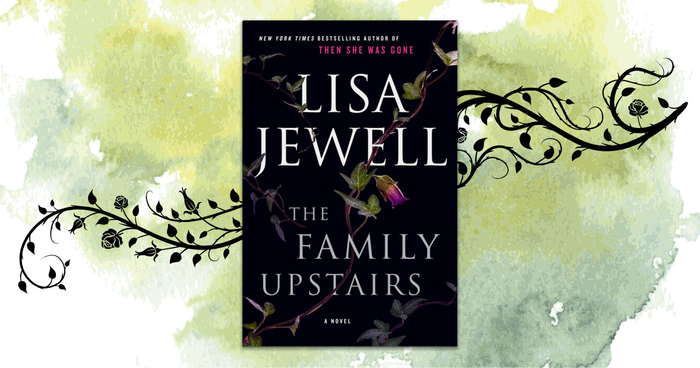 Her Favorite Love Stories: Heat up your January in Still Life with Bread Crumbs, the latest from the Pulitzer winner who shares her top-five list...
There are a million moving parts to raising kids, and you can't always anticipate them all...and sometimes you do everything right and something...
Polls
May 2017 Vote For 1
Lots of Candles, Plenty of Cake
by
Anna Quindlen
In this irresistible memoir, the New York Times bestselling author and winner of the Pulitzer Prize Anna Quindlen writes about looking back and ahead—and celebrating it all—as she considers marriage, girlfriends, our mothers, faith, loss, all the stuff in our closets, and more.
Mud Vein
by
Tarryn Fisher
When reclusive novelist Senna Richards wakes up on her thirty-third birthday, everything has changed. Caged behind an electrical fence, locked in a house in the middle of the snow, Senna is left to decode the clues to find out why she was taken. If she wants her freedom, she has to take a close look at her past. But, her past has a heartbeat... and her kidnapper is nowhere to be found. With her survival hanging by a thread, Senna soon realizes this is a game. A dangerous one. Only the truth can set her free.
The Ramblers
by
Aidan Donnelley Rowley
Set in the most magical parts of Manhattan—the Upper West Side, Central Park, Greenwich Village—The Ramblers explores the lives of three lost souls, bound together by friendship and family. During the course of one fateful Thanksgiving week, a time when emotions run high and being with family can be a mixed blessing, Rowley's sharply defined characters explore the moments when decisions are deliberately made, choices accepted, and pasts reconciled.
The Pull of The Moon
by
Elizabeth Berg
Sometimes you have to leave your life behind for a while to see it and really live freshly again. In this luminous, exquisitely written novel, a woman follows the pull of the moon to find her way home. Sometimes humorous, sometimes heartbreaking, always honest, The Pull of the Moon is a novel about the journey of one woman - and about the issues of the heart that transforms the lives of all women.
The Forgetting Time
by
Sharon Guskin
What happens to us after we die? What happens before we are born? At once a riveting mystery and a testament to the profound connection between a child and parent, The Forgetting Time will lead you to reevaluate everything you believe…
What would you do if your four-year-old son claimed he had lived another life and that he wants to go back to it? That he wants his other mother?
12 total votes
More...
Topics Mentioning This Author
Is this you?
Let us know.
If not, help out and
invite Anna to Goodreads.