Ryan Dalton
Goodreads Author
Member Since
September 2011
URL
https://www.goodreads.com/RyanDalton
Popular Answered Questions
* Note: these are all the books on Goodreads for this author. To add more,
click here
.
Ryan Dalton hasn't written any blog posts yet.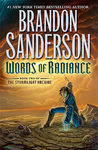 "I expect this review is going to show you why it is imperative to write your review, or at the very least some notes about how the book makes you feel, within a day of finishing the book. That way you're not stuck trying to find the words to tell..." Read more of this review »

"This book was action-packed, much more than the first two books! I was hooked on every sentence, and it was better than I expected! The Genesis Flame is high tension, full of intense scenes. This is the final battle, the fate of the past, the futu..." Read more of this review »

"This YA novel reads like a smart Scooby Doo crew versus evil time traveling villains. Twins Malcom and Valentine have just moved to a new town--one that is being plagued by regular, vicious lightening storms. Their lives have been fractured by the..." Read more of this review »
More of Ryan's books…
No comments have been added yet.