Bryon Cahill
Goodreads Author
Website
Twitter
Genre
Member Since
March 2008
URL
https://www.goodreads.com/shakabry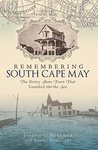 "I loved, loved, loved the first 3/4 of this book.
(sigh)
The last quarter was quite complicated, overly complicated. The plot seemed a stretch, there were SCORES of coincidences that I still can't explain, and I just wanted it to be over.
But that f..." Read more of this review »

Every once in awhile, I'll pick up a book that is not my normal cup of tea. The Storyteller's Secret is one such novel that could not be ignored for long. With over 6,000 mostly positive reviews on Amazon, I had to give in to my arguing proclivities

...more

One of the most challenging things to do in story writing is to convey a perspective that you don't embody yourself. The unnamed protagonist of Some Distant Sunrise has a history of bad decisions that led to serious drug abuse. It's a tale we've hear

...more

"

It's difficult to ignore. They do a great job of getting it to pop up everywhere you look. Like in this bloggy post, your comment, and the tiny man in

...more

"
More of Bryon's books…
No comments have been added yet.