Kiersten White
Goodreads Author
Website
Genre
Member Since
September 2009
URL
https://www.goodreads.com/kierstenwhite
Related News
As dedicated readers already know, some of the best and most innovative stories on the shelves come from the constantly evolving realm of...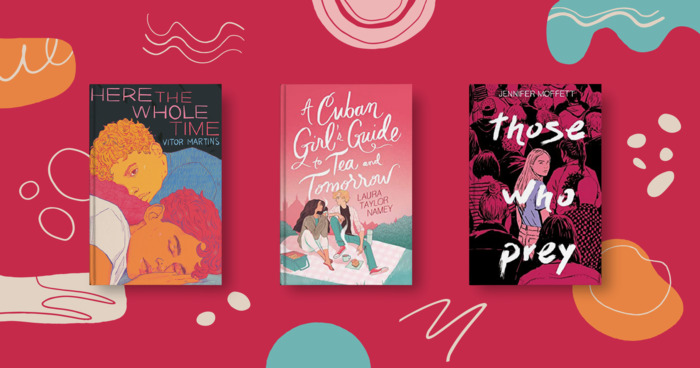 The Brothers Grimm aren't the only source of major inspiration for young adult books. Some of the buzziest reinventions base their...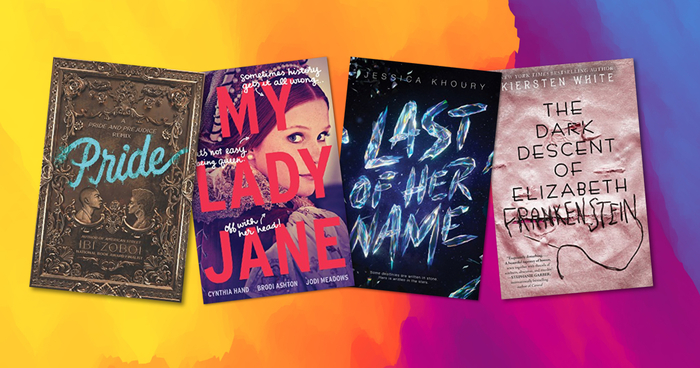 Welcome to the world of irresistible young adult fiction! Every month, our team takes a look at the books being published and how they're...
Polls
Please vote for the Paranormal/Urban Fantasy novel you would like to read in September. Poll closes on August 31!
by
Kiersten White
Weird as it is working for the International Paranormal Containment Agency, Evie's always thought of herself as normal. Sure, her best friend is a mermaid, her ex-boyfriend is a faerie, she's falling for a shape-shifter, and she's the only person who can see through paranormals' glamours, but still. Normal. Only now paranormals are dying, and Evie's dreams are filled with haunting voices and mysterious prophecies. She soon realizes that there may be a link between her abilities and the sudden rash of deaths. Not only that, but she may very well be at the center of a dark faerie prophecy promising destruction to all paranormal creatures.
So much for normal.
by
Cassandra Clare
Magic is dangerous--but love is more dangerous still.
When sixteen-year-old Tessa Gray crosses the ocean to find her brother, her destination is England, the time is the reign of Queen Victoria, and something terrifying is waiting for her in London's Downworld, where vampires, warlocks and other supernatural folk stalk the gaslit streets. Only the Shadowhunters, warriors dedicated to ridding the world of demons, keep order amidst the chaos.
Kidnapped by the mysterious Dark Sisters, members of a secret organization called The Pandemonium Club, Tessa soon learns that she herself is a Downworlder with a rare ability: the power to transform, at will, into another person. What's more, the Magister, the shadowy figure who runs the Club, will stop at nothing to claim Tessa's power for his own.
Friendless and hunted, Tessa takes refuge with the Shadowhunters of the London Institute, who swear to find her brother if she will use her power to help them. She soon finds herself fascinated by--and torn between--two best friends: James, whose fragile beauty hides a deadly secret, and blue-eyed Will, whose caustic wit and volatile moods keep everyone in his life at arm's length...everyone, that is, but Tessa. As their search draws them deep into the heart of an arcane plot that threatens to destroy the Shadowhunters, Tessa realizes that she may need to choose between saving her brother and helping her new friends save the world...and that love may be the most dangerous magic of all.
by
Darynda Jones
Charley Davidson, Grim Reaper Extraordinaire, is back in this sexy, suspenseful novel of supernatural shenanigans.
When Charley is rudely awakened in the middle of the night by her best friend who tells her to get dressed quickly and tosses clothes out of the closet at her, she can't help but wonder what Cookie's up to. Leather scrunch boots with a floral miniskirt? Together? Seriously? Cookie explains that a friend of hers named Mimi disappeared five days earlier and that she just got a text from her setting up a meet at a coffee shop downtown. They show up at the coffee shop, but no Mimi. But Charley finds a message on the bathroom wall. Mimi left a clue, a woman's name. Mimi's husband explains that his wife had been acting strange since she found out an old friend of hers from high school had been found murdered a couple weeks prior. The same woman Mimi had named in her message.
Meanwhile, Reyes Alexander Farrow (otherwise known as the Son of Satan. Yes. Literally) has left his corporeal body and is haunting Charley. He's left his body because he's being tortured by demons who want to lure Charley closer. But Reyes can't let that happen. Because if the demons get to Charley, they'll have a portal to heaven. And if they have a portal to heaven…well, let's just say it wouldn't be pretty. Can Charley handle hot nights with Reyes and even hotter days tracking down a missing woman? Will Cookie ever get a true fashion sense? And is there enough coffee and chocolate in the world to fuel them as they do?
by
Andrea Cremer
When Calla Tor wakes up in the lair of the Searchers, her sworn enemies, she's certain her days are numbered. But then the Searchers make her an offer—one that gives her the chance to destroy her former masters and save the pack—and the man—she left behind. Is Ren worth the price of her freedom? And will Shay stand by her side no matter what? Now in control of her own destiny, Calla must decide which battles are worth fighting and how many trials true love can endure and still survive.
68 total votes
More...
Topics Mentioning This Author
Colleen Houck Book Club
— 2205 members — last activity Jan 01, 2021 09:18AM
This is the reading club hosted by Colleen Houck, the author of the NYT bestselling series TIGER'S CURSE & the NYT bestselling novel REAWAKENED. Once
...more
date
newest »
back to top