Julie Kagawa
Goodreads Author
Website
Member Since
May 2009
| | | |
| --- | --- | --- |
| | The Iron King (The Iron Fey, #1) | |
| | The Iron Daughter (The Iron Fey, #2) | |
| | The Iron Queen (The Iron Fey, #3) | |
| | The Iron Knight (The Iron Fey, #4) | |
| | The Immortal Rules (Blood of Eden, #1) | |
| | The Eternity Cure (Blood of Eden, #2) | |
| | The Lost Prince (The Iron Fey: Call of the Forgotten, #1) | |
| | Winter's Passage (Iron Fey, #1.5) | |
| | Talon (Talon, #1) | |
| | Summer's Crossing (Iron Fey, #3.5) | |
More books by Julie Kagawa…
Related News
Heart-stopping cliffhangers are her specialty, so it's a relief that The Forever Song, third in the Blood of Eden trilogy, is finally out! Julie an...
When it comes to irresistible series, the YA world has you covered. There's no shortage of heroic teens ready to rebel aga...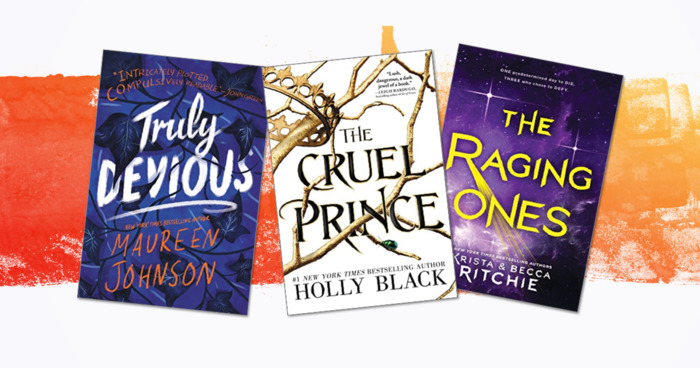 "

Elaine wrote: "Can or will you make pictures of Dante, Lilith, Mr. Roth, Mr. Smith in their dragon forms?"

I will occasionally sculpt Ember and Cobalt, ...more

"

"When I picked up The Immortal Rules, I thought I knew what I was getting into. I haven't read Julie Kagawa's highly praised Iron Fey series (YET), but I gathered from the reviews that Ms. Kagawa is a great writer with engaging characters. I also knew" Read more of this review »

"This review was originally posted on my blog on the 8th May 2012, here

There have been so many raving reviews of The Immortal Rules as this book has grabbed readers and shown them something new and exciting. With all the different reviews out there, i" Read more of this review »

"Over the years that I've been a Goodreads member, the name Julie Kagawa has come up from time to time, but the reason I never read any of her books was because I'm not a huge faerie fan. So when a vampire book finally came up with the name Julie Kaga" Read more of this review »
More of Julie's books…
Polls
Which book would you like to see as the selection for the Winter 2011 Group Reads category Steampunk?
122 total votes
More...
Topics Mentioning This Author
date
newest »
back to top