Michelle Grierson
Goodreads Author
Born
in Canada
Website
Genre
Member Since
July 2020
Popular Answered Questions
* Note: these are all the books on Goodreads for this author. To add more,
click here
.
Related News
Need another excuse to treat yourself to a new book this week? We've got you covered with the buzziest new releases of the day. To create our...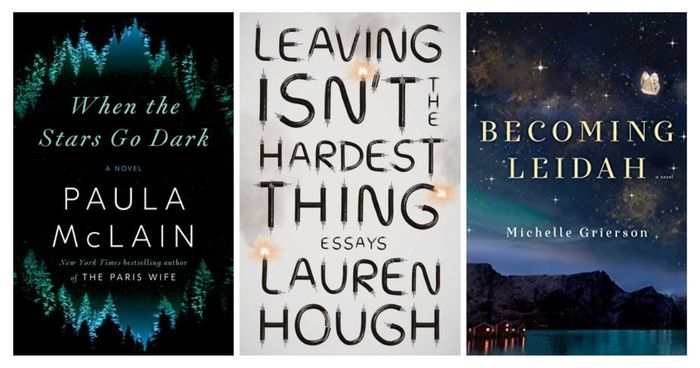 According to some historians, the month of April is actually named after Aphrodite, the Greek goddess of love, by way of the Romans....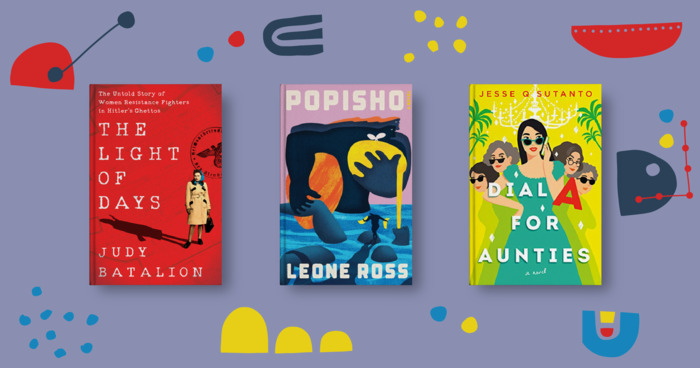 "Thanks for thinking of me to recommend Kristen! I loved the atmospheric details and the magical realism blended into this story. My only thing holding back from 5 stars is would have preferred the last 30 pages to be less ambiguous and a little more " Read more of this review »

"This is a beautifully and poetically written Selkie tale for anyone who loves folklore, especially as it pertains to Nordic mythology. It is a story of a fisherman, his wife and child whose magical gifts and eccentricities are a threat to the town's " Read more of this review »

"4.5 Stars. An absolutely beautifully written book that allowed me to match up the story's puzzle pieces myself. I usually like a more concrete plot, but this mythical setting and story was lovely."

"

Thanks so much for asking!!
It's great to dialogue with people (and to see what people's reactions are, positive or negative). I appreciate your feedb ...more

"

"

Hi Heather,

If you want a bit more clarification, see Calli's review and questions to me (my responses are posted under her review)
Feel free to message ...more

"

Michelle Grierson

answered

Goodreads

's question:

Get away from the computer. Go outside and move (hike, dance, do some yoga). If I am stuck in the writing, usually it means I am stuck in my body.
More of Michelle's books…
"... he slipped in and out of himself, testing which disguise to use. He knew it had to be his most clever. The Sisters were too astute for his usual chicanery.
He flapped his wings, then soared. The shape of an eagle, useful for fast travel across worlds, but only temporary. Not convincing enough to hide his true identity.
... He pushed out of the eagle skin and leaped away from the horde of birds, springing into the sky. Into nothingness.
Instead of transforming into another creature, he hovered in between. Dangling on the mouth of wind. He rumbled with pleasure, at his own cleverness, born out of accident and indecision: he had become pure air.
Without effort, he whooshed past the threshold into the cave, into the bark of the Great Tree, winding cleverly under and over and through a maze of roots and rough stone, past every trick and trap the Sisters had set. He delighted at the speed at which he travelled, catching himself just in time, before his enthusiasm revealed the disguise. Slowing impulse to a mere draft, sucking into himself, he reached the very heart of the Norns' lair. The Great Hall of Time."
―
Becoming Leidah
"I push my eye farther into the crack, smushing my cheek. The door rattles.
Her arm freezes. The needle stops. Instantly, her shadow fills the room, a mountain on the wall.
"Leidah?"
I hold my breath. No hiding in the wood-box this time. Before I even have time to pull my eye away, the door opens. My mother's face, like the moon in the dark hallway. She squints and takes a step toward me. "Lei-lee?"
I want to tell her I've had a nightmare about the Sisters, that I can't sleep with all this whispering and worrying from her—and what are you sewing in the dark, Mamma? I try to move my lips, but I have no mouth. My tongue is gone; my nose is gone. I don't have a face anymore.
It has happened again.
I am lying on my back, flatter than bread. My mother's bare feet slap against my skin, across my belly, my chest. She digs her heel in, at my throat that isn't there. I can see her head turning toward her bedroom. Snores crawl under the closed door. The door to my room is open, but she can't see my bed from where she stands, can't see that my bed is empty. She nods to herself: everything as it should be. Her foot grinds into my chin. The door to the sewing room closes behind her.
I struggle to sit up. I wiggle my hips and jiggle my legs. It is no use. I am stuck, pressed flat into the grain of wood under me.
But it's not under me. It is me.
I have become the floor.
I know it's true, even as I tell myself I am dreaming, that I am still in bed under the covers. My blood whirls inside the wood knots, spinning and rushing, sucking me down and down. The nicks of boot prints stomp and kick at my bones, like a bruise. I feel the clunk of one board to the next, like bumps of a wheel over stone. And then I am all of it, every knot, grain, and sliver, running down the hall, whooshing like a river, ever so fast, over the edge and down a waterfall, rushing from room to room. I pour myself under and over and through, feeling objects brush against me as I pass by. Bookshelves, bedposts, Pappa's slippers, a fallen dressing gown, the stubby ends of an old chair. A mouse hiding inside a hole in the wall. Mor's needle bobbing up and down.
How is this possible?
I am so wide, I can see both Mor and Far at the same time, even though they are in different rooms, one wide awake, the other fast asleep. I feel my father's breath easily, sinking through the bed into me, while Mor's breath fights against me, against the floor. In and out, each breath swimming away, away, at the speed of her needle, up up up in out in out outoutout—let me out, get me out, I want out.
That's what Mamma is thinking, and I hear it, loud and clear. I strain my ears against the wood to get back into my own body. Nothing happens. I try again, but this time push hard with my arms that aren't there. Nothing at all. I stop and sink, letting go, giving myself into the floor.
Seven, soon to be eight… it's time, time's up, time to go.
The needle is singing, as sure as stitches on a seam. I am inside the thread, inside her head. Mamma is ticking—onetwothreefourfivesix—
Seven. Seven what? And why is it time to go?
Don't leave me, Mamma. I beg her feet, her knees, her hips, her chest, her heart, my begging spreading like a big squid into the very skin of her.
It's then that I feel it.
Something is happening to Mamma. Something neither Pappa nor I have noticed.
She is becoming dust.
She is drier than the wood I have become.
- Becoming Leidah
Quoted by copying text from the epub version using BlueFire e-reader."
―
Becoming Leidah
Topics Mentioning This Author
"There is a vitality, a life force, an energy, a quickening that is translated through you into action, and because there is only one of you in all of time, this expression is unique. And if you block it, it will never exist through any other medium and it will be lost. The world will not have it. It is not your business to determine how good it is nor how valuable nor how it compares with other expressions. It is your business to keep it yours clearly and directly, to keep the channel open. You do not even have to believe in yourself or your work. You have to keep yourself open and aware to the urges that motivate you. Keep the channel open. ... No artist is pleased. [There is] no satisfaction whatever at any time. There is only a queer divine dissatisfaction, a blessed unrest that keeps us marching and makes us more alive than the others"
―
No comments have been added yet.