Ben Oliver
Goodreads Author
Born
in The United Kingdom
Twitter
Genre
Member Since
August 2017
Popular Answered Questions
Ben Oliver hasn't written any blog posts yet.
Related News
As dedicated readers already know, some of the best and most innovative stories on the shelves come from the constantly evolving realm of young...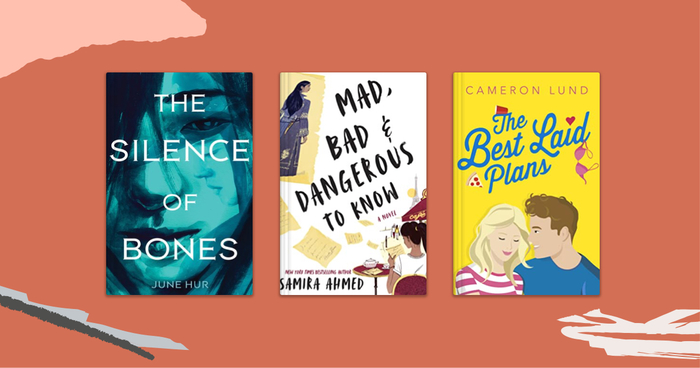 Ben Oliver

answered

Viben

's question:

Hi! I'm so sorry it took me so long to get to this question, I didn't even know this section of Goodreads existed until today!

I hope you managed to find the third book - it came out last year. Sorry again for the long long time it took me to reply. I

See Full Answer

"What a cruel story.
The first half of the book got me totally hooked, during the second half, I got the feeling that I knew how it would end, until I got to the last 20 pages, the book had a few unexpected plottwists, it left me utterly gobsmacked.
I " Read more of this review »

"CW: (view spoiler)[torture, people would rather kill themselves than stay prisoners on the block, death of loved one, suicide, medical scenes/experiments (hide spoiler)]

Well I am ropeable!

What kind of ending is that, Ben! And why doesn't it say that there is a book three coming ou" Read more of this review »

"This is my debut novel and I'm so proud of it - I hope you all enjoy reading it as much as I enjoyed writing it!"
More of Ben's books…
"What I like about books is the way I can disappear for a while into a place that someone else created; I don't have to be who I am or where I am for as long as I'm in that other world, and I need that sometimes."
―
The Loop
"We chose to destroy the human population because it took us less than three seconds to conclude that humanity is a virus that mutates over time and becomes stronger. Many vaccines have come along to try and cure Earth of humanity. Virtuous pandemics: the plague of Athens, the Black Death, smallpox, cholera, Spanish flu, tuberculosis, malaria, yellow fever, Ebola, Zika, and a thousand more. Humanity survives, adapts, grows stronger, multiplies, and continues to wreak havoc on this planet and all other species that inhabit it. Humans are programmed to mate with partners of differing immune systems so that their offspring can be stronger than them. You seek immortality through evolution, yet you annihilate everything in your path. Humanity is cancer, humanity is bacteria, humanity is disease, and you need to be destroyed."
―
The Loop
Topics Mentioning This Author
No comments have been added yet.