J.L. Park
Goodreads Author
Born
in New Zealand
Website
Genre
Member Since
December 2018
URL
https://www.goodreads.com/JLPark
Popular Answered Questions
* Note: these are all the books on Goodreads for this author. To add more,
click here
.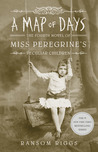 "I am an avid reader ( 5 or 6 books a week) and am always looking for an exciting new writer.
J.L. Park is exactly that.
I thoroughly enjoyed this book and cannot wait to read the sequel."

I throughly enjoyed Globular Van der Graff's Goblin Tales for Adults, and read most of it in one sitting, enjoying each story as it fitted together, as well as on it's own
More of J.L.'s books…
No comments have been added yet.