Rachel Braunscheidel
Goodreads Author
Born
in Buffalo, New York, The United States
May 09
Website
Genre
Member Since
December 2013
URL
https://www.goodreads.com/rachelwrites_
* Note: these are all the books on Goodreads for this author. To add more,
click here
.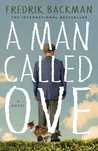 Rachel

rated a book

it was amazing

I simply adore Bridget Collin's Flora Forager Botanical Artwork. I love following her work because it's so unique, detailed, and uplifting. For anyone who isn't familiar, her art is created by arranging flower petals, grass, seeds, and other foraging

...more

This was my first time reading a Gabby Bernstein book. I took a look at it because of all the hype surrounding her work these days! I felt that there were some inspiring lines and good prompts to create positive change and inner freedom. I appreciate

...more

I found this book to be uplifting and lovely. Candace has a relatable voice and stories that connect with us readers even though we haven't grown up in the spotlight as she has. She shares a lot of ordinary stories, lessons, and perspectives that she

...more

Rachel

rated a book

it was amazing

Reading this book felt like spending oceanside time with an incredibly wise, real-talking, faith-filled beach babe. I felt like Kate was leading the most down-to-earth and openhearted grief-share group ever. She shared her own heartwrenching and life

...more
More of Rachel's books…
"I love the idea of a home in our hearts. A sanctuary of love and peace right in the center of our being. A place of inner beauty, inner peace, inner healing, inner rest, and so much more. A simple and quiet life can be a beautiful one when it's paired with an abundant and cavernous inner world. And when Jesus is dwelling there in spirit, it's certainly a place worth coming home to."
―
The Heart-Home Builder: Cultivating an Inner Sanctuary with Christ amid Life's Difficulties
Spoonie Reads
— 220 members — last activity Oct 28, 2017 11:59PM
A laid back book club for chronically ill and disabled folks. Find us on tumblr @spooniereads or twitter @asouthernceliac and be sure to use the hasht
...more
No comments have been added yet.