Megan Collins
Goodreads Author
Website
Twitter
Genre
Member Since
July 2018
* Note: these are all the books on Goodreads for this author. To add more,
click here
.
Related News
We love a good mystery, and we are especially intrigued when a brand-new debut author appears in the genre! Who knows what thrills and...
Summer is a great time to lose yourself in a page-turning mystery. To help you sleuth out a new read, we asked five of the season's hottest...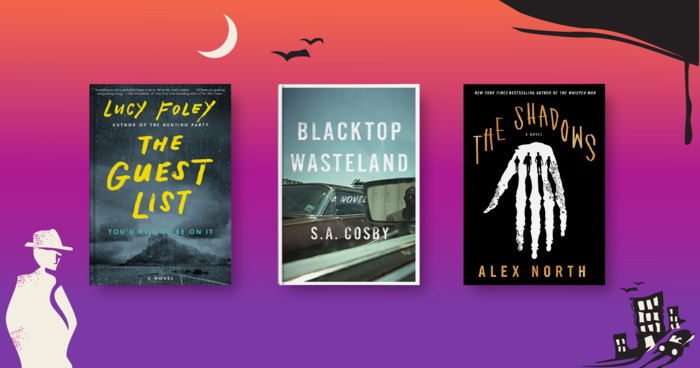 THE LONG WAY BACK is about Charlie and her seventeen-year-old daughter Eva who for years have chronicled their airstream adventures on a popular Instagram account—but now Eva's missing and the police think Charlie knows why. This deceptively simple p

...more

THE TENEMENT NURSE is about a visiting nurse who serves Italian immigrants in New York City and is blackmailed by the brother of one of her patients into doing increasingly sinister favors. This was such an immersive, transportive read, rich in detai

...more

THESE STILL BLACK WATERS is about two women—one a grief-stricken detective, the other a mom intent on protecting her daughter after a home invasion—who become entangled in a brutal murder. I've loved all of Christina McDonald's books and I'm happy to

...more

THE HURRICANE BLONDE is about Salma, a former child star—and daughter of Hollywood royalty—who runs a murder bus tour in LA and one day, during a routine tour, discovers the body of a young actress, whose death is eerily similar to that of Salma's si

...more

THE COMEBACK SUMMER is about two sisters who are given the opportunity to save their late grandmother's business—if only they can crush their comfort zones first, leading both sisters on a journey of self-exploration and love. I adored this book! As

...more

GATHER THE FRAGMENTS is a book of essays that explore dichotomies of hunger and abundance, brokenness and wholeness, all through the author's experiences as a writer, mother, daughter, teacher, friend, and woman of deep faith. This is my Maureen O'Br

...more

THE MINUSCULE MANSION OF MYRA MALONE is about a reclusive woman who writes a blog about the dollhouse she obsessively decorates and curates—only to discover that a man on the other side of the country lives in a house that's identical to the one arou

...more

MOOREWOOD FAMILY RULES is about a family of con artists and the one member just released from prison who's intent on forcing them all to go straight—and maybe getting a little revenge while she's at it. This is such a fun read! This family is a DISAS

...more
More of Megan's books…
"But don't we all have darkness? Pitch-black parts of ourselves that even those who love us can't see?"
―
The Family Plot
"It's hard to hold grudges against someone who can't remember what they did to earn them."
―
The Family Plot
Topics Mentioning This Author
No comments have been added yet.