Anne Griffin
Goodreads Author
Born
Dublin
Website
Twitter
Genre
Member Since
June 2018
Popular Answered Questions
* Note: these are all the books on Goodreads for this author. To add more,
click here
.
Related News
In the debut novel When All Is Said , an elderly farmer spends an evening in a pub where he says a toast to the five most important people in hi...
Looking for a new book? You can't go wrong with one of March's new releases, which include a highly anticipated domestic thriller from Harlan Co...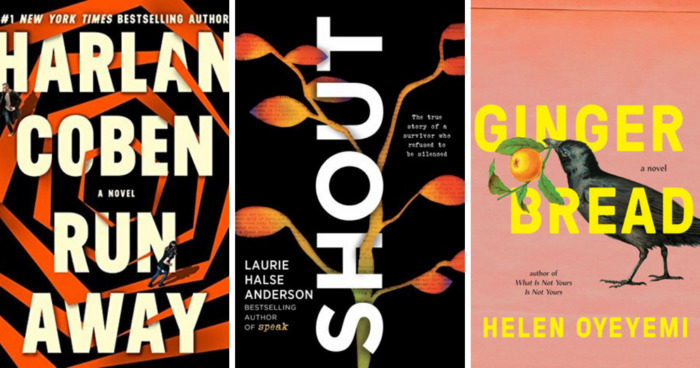 There's no such thing as "too many books." That's our mantra (once again) as we welcome a new year full of irresistible reading. ...
If you haven't read any of Maggie O'Farrell's work then get thee to a bookstore right now and buy anything of hers. Her language is beautiful and her storytelling enthralling. This latest novel is a departure is historical fiction. This magnificent b

...more

Sometimes I delve into the world of non-fiction. Rarely will it be about maths. This book came out well over twenty years ago and I bought it at the time but never read it. How stupid was I. It's brilliant, the intrigue and mystery of the solving of

...more

Another wonderful Victorian London thriller with exquisite language, humour and intrigue. Read this if you like Sarah Perry and Jess Kidd. This is a real treat with some wonderful laugh out loud moments.

Oh my word, people, read this. A cross between the wit and language of Charles Dickens, the magic realism of Angela Carter and the suspense of a PD James mystery. Simply superb. 10 out of 5, if I could.

"

Susan wrote: "I saw this on display at the east side Deschutes Public Library... currently listening to it.... wonderful! Hope you write more!"

Many th ...more

"

This is a fantastic academic, yet very accessible, work on the history of black hair, its styles, its needs and how hair is a cultural expression of a community. This is a must read for historians and those interested in sociology and racism. Excelle

...more

" Kristie wrote: "Congratulations !!🍾🎉
I loved your book."

Many thanks, Kristie! "

Anne Griffin

answered

Peter P.

's question:

What a lovely message. Thank you so much for your kind words. Am delighted you grew so attached to Maurice, I felt much the same way about him and dithered at times with the ending but felt at the end of the day it was true to him. John McGahern is o

See Full Answer

An amazing read. The language and dialogue are simply superb here. It's harsh, tender and humorous all in one must read book. This tracks Bram Stoker and his life around the time of his writing of Dracula. This is a triumph from Joseph O'Connor, one

...more
More of Anne's books…
Topics Mentioning This Author
No comments have been added yet.