Angie Kim
Goodreads Author
Born
in Seoul, Korea, Republic of
Website
Twitter
Member Since
December 2010
Popular Answered Questions
* Note: these are all the books on Goodreads for this author. To add more,
click here
.
Related News
Because the Goodreads Editors love books just as much as our readers do, we decided to share some of the titles we can't stop talking a...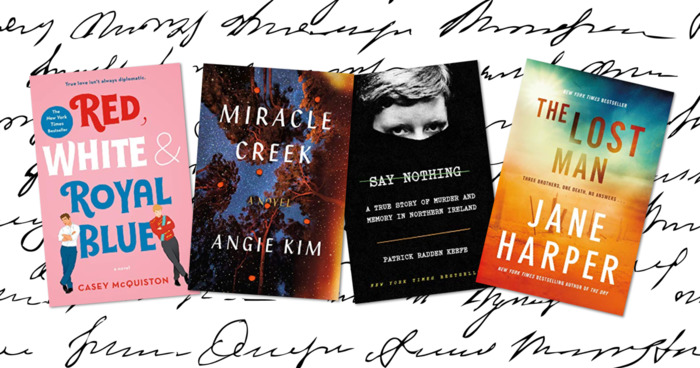 "Really interesting read. Lots of themes, made me think on several occasions

4.5*"

"Oh WOW. WOW. WOW. WOW. WOW.

This was absurdly FANTASTIC. An incredible debut novel that has everything: crime, murder, mystery, immigration, love, hate, EVERYTHING. I was so impressed with this its SOOOO well built and written, so well thought out...." Read more of this review »

"On a hot August night, in a small town in Virginia, a group of patients receive hyperbaric oxygen therapy, an experimental treatment that is supposed to help with a variety of ailments. And then there is an explosion, leaving multiple people injur..." Read more of this review »

"This novel is a poignant, twisty turny literary drama. Like Celeste Ng, Jung Yun and David Guterson, Kim asks hard questions about the immigrant experience as an Asian American while weaving a thoroughly entertaining yarn. "

Angie Kim

answered

Jillian Scott

's question:

Thank you so much, Jillian! I haven't read Eskins' books, but I'm looking them up right now and will add them to my TBR pile for sure.

I'm not sure if you saw my answer to an earlier question about my connection to autism, but just in case you hav...

See Full Answer

Angie Kim

added a status update: Today is the LAST DAY to vote in the final round of the Goodreads Choice Awards! MIRACLE CREEK is one of the finalists in the Best Mystery category. Please check out all the amazing nominees and vote! Thank you!
More of Angie's books…
Topics Mentioning This Author
No comments have been added yet.