Angie Kim
Goodreads Author
Born
in Seoul, Korea, Republic of
Website
Twitter
Member Since
December 2010
Popular Answered Questions
* Note: these are all the books on Goodreads for this author. To add more,
click here
.
Related News
Have more reading time these days, but don't know where to begin? We're here to help! We've asked some of your favorite authors to sugges...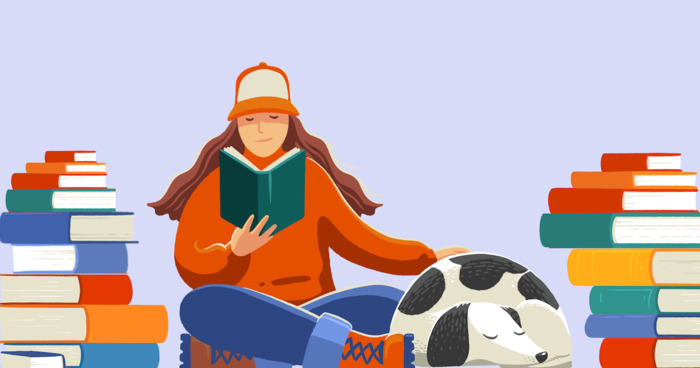 If you love a page-turning mystery, you are in for a treat this month. We're seeing a great assortment of highly anticipated mysteries and thril...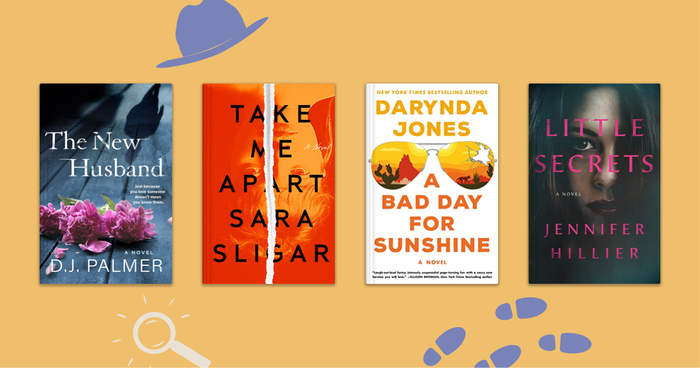 Because the Goodreads Editors love books just as much as our readers do, we decided to share some of the titles we can't stop talking a...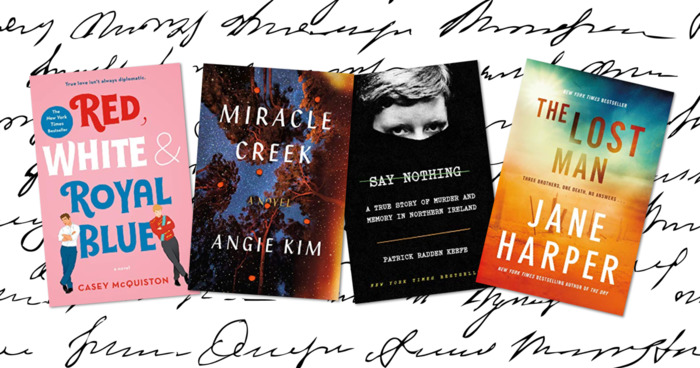 The story is recorded even when she is unsure of how it goes and now someone else follows after her, reading. Looking for the ending."

The "she" Simon is talking about here is me of course. I got lost in these pages in the deep over and over again, but I kept writing and rewriting and following the story down, looping tunnels and dead ends and back again until I found the right path. And the someone else following after me is you, the reader, of course. Hello, hello, hello. Thank you for following all the way down. You can also follow Erin Morgenstern using the button on the top of this page to be one of the first to get future exclusive news from her on Goodreads.

"We are the stars," he answers, as though it is the most obvious of facts afloat in a sea of metaphors and misdirections. "We are all stardust and stories."

I have always liked the "we are all made of stars" concept and my friend Liberty Hardy would often sign off Twitter for the day with things like "good night, star bits" so I had it kicking around the back of my head as something to potentially work in somewhere, but I wanted to make it my own since the sentiment is a classic one. Once I settled on "we are all stardust and stories" I didn't know where it would go or who would say it, or if maybe it would be carved on a wall or found scrawled in the margin of a significant book. But then it was a perfect answer to a question and Simon was the

...more

"Spiritual but not religious," Zachary clarifies. He doesn't say what he is thinking, which is that his church is held-breath story listening and late-night-concert ear-ringing rapture and perfect-boss fight-button pressing. That his religion is buried in the silence of freshly fallen snow, in a carefully crafted cocktail, in between the pages of a book somewhere after the beginning but before the ending.

I get very particular about the rhythm of the words and the sentences and how everything flows and here I really wanted this to sound like a poem, like a mantra, like a spell. This is a book filled with forgotten gods and this is where we start to remember them, to blur the veil between the regular world and the otherworld, and part of the way we do that is to realize where those worlds have always overlapped. This is one of my favorite things I've ever written and copyedits made me realize how bad I am at hyphenating.

A reading major, that's what he wants. No response papers, no exams, no analysis, just the reading.

Ah, the dream. When I was much younger, I went through a phase where the analysis part sucked all the joy out of reading for me. I didn't read nearly enough for personal enjoyment when I was in college (I was a theatre major), but I clearly and fondly remember the handful of books I read that weren't for class and didn't come with expectations. Einstein's Dreams by Alan Lightman was one of those and remains a favorite. It's also likely why I write in vignettes.

"I picked this book because it was a courtroom drama, not knowing that it was about special needs families trying to find solutions to the incurable. As a mom to a severely disabled child, I found this story to be so incredibly relatable. The author a" Read more of this review »

"By giving this novel 5 stars should tell you exactly what I thought about this. Excellent!! Heart-wrenching!!
It's a murder mystery with courtroom drama. I normally don't like to read about lawyers and courtrooms but Angie Kim made it possible for m" Read more of this review »

"✨ REVIEW: Miracle Creek ⠀
By Angie Kim ⠀
⠀
OK. This courtroom drama had me ON EDGE. It brought me to tears. It made me upset. I got annoyed. I was yelling at fictional characters. And Angie Kim, what a gem of a writer you are!!! There was not one part i" Read more of this review »

Angie Kim

answered

Elisa

's question:

Thank you so much, Elisa! I'm so glad that it resonated with you. I started writing it in late 2012, and it took 2.5 years for my first draft. I spent about 1.5 years revising, at which point I sent it out to agents. Once I signed with my agent, I sp

See Full Answer

TAKE ME APART is a stunning debut. In gorgeous prose, Sara Sligar creates a haunting and decidedly feminist literary thriller that explores mental illness, violence, and the nature of obsession. I loved this novel so much that I blew off all my respo

...more

Part psychological thriller and part morality tale, Janelle Brown's PRETTY THINGS is literary suspense at its best. Gorgeous prose, complex characters inhabiting the fascinating worlds of elite Instagram influencer and high-stakes scam artist, a thou

...more
More of Angie's books…
Topics Mentioning This Author
Behind the Pages with The Traveling Sisters
— 177 members — last activity Aug 11, 2020 03:46PM
Brenda and Lindsay from The Traveling Sisters Book Reviews host the Q & A with authors Our Blog https://travelingsistersbookreviews.com We invited e
...more
Book Giveaways
— 4684 members — last activity Aug 10, 2020 05:46PM
The place to go to tell others about your book giveaways and contests. And where book lover's can go to find ways to get free books. We all love those
...more
Bargain Basement
— 7917 members — last activity 1 hour, 13 min ago
Join the Bargain Basement club for Freebies, bargains, reviews, and giveaways.
No comments have been added yet.