Brian McCann
Goodreads Author
Website
Twitter
Genre
Member Since
February 2009
* Note: these are all the books on Goodreads for this author. To add more,
click here
.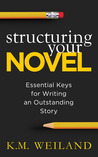 "The place God calls you to is the place where your deep gladness and the world's deep hunger meet."
―

"Writing is like getting married. One should never commit oneself until one is amazed at one's luck."
―
"All I need is a sheet of paper
and something to write with, and then
I can turn the world upside down."
―
B&V Learning Circle
— 4 members — last activity Feb 10, 2015 01:40PM
A place for B&V professionals to share and explore professional resources.
NaNoWriMo 2012
— 1155 members — last activity Oct 31, 2013 03:51PM
NaNoWriMo 2012
Goodreads Librarians Group
— 90329 members — last activity 0 minutes ago
A place where all Goodreads members can work together to improve the Goodreads book catalog. Non-librarians are welcome to join the group as well, to
...more
date
newest »
back to top