Amélie Wen Zhao
Goodreads Author
Born
in Paris, France
Website
Twitter
Member Since
January 2013
URL
https://www.goodreads.com/ameliezhao
* Note: these are all the books on Goodreads for this author. To add more,
click here
.
Related News
As dedicated readers already know, some of the best and most innovative stories on the shelves come from the constantly evolving realm of yo...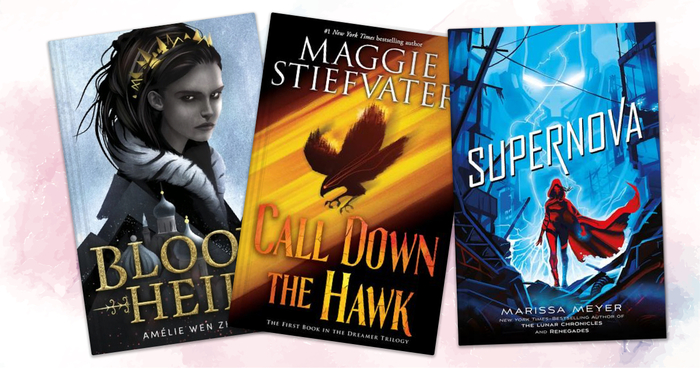 Update: So, the cover is live! Andddd it's time for me to hide and never come on Goodreads again! Just kidding. Sort of?

I wanted to share the Dear Reader letter that we included in the ARCs (Advanced Reader Copies) of BLOOD HEIR. It touches upon why ...more

"Read a newer version and it is just as wonderful as the first time around! I love the new details Kelly added in and the badass Slytherin Moira Alexander is and the sweetie Hufflepuff that is Jude Osric. At the core of this amazing story, everyone ne" Read more of this review »

"This book was SO. FREAKING. GOOD!!! I was surprised at every single turn of the plot, falling more and more in love with these characters in this world.

There were so many moments, throughout the book but mostly in the climax, where I literally gaspe" Read more of this review »

"Why did you help me?" she asked, trying to keep her voice from shaking.
His smile faded slightly. "Because good things don't usually happen to girls who come from nothing."
Aina cast her eyes downward. She was already well-aware of that.
He withdrew a ...more

"I was super excited about this book and it did not disappoint!

It's entertaining, fast-paced, and action-packed with characters that are easy to root for. But what I loved the most about this book is its themes of classism and how this is incorporate" Read more of this review »
More of Amélie's books…
No comments have been added yet.