Candice Carty-Williams
Goodreads Author
Born
The United Kingdom
Twitter
Member Since
February 2021
Related News
Need another excuse to treat yourself to a new book this week? We've got you covered with the buzziest new releases of the day. To create our...
Summer is winding down, but that's OK, as long as there are good books to read. As it happens, there are some great new books coming in...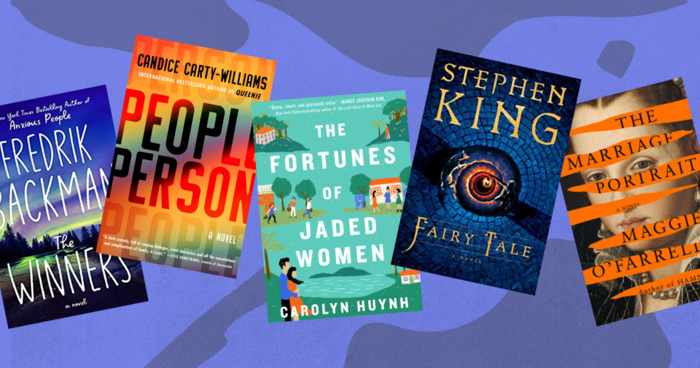 The fall book season is shaping up to be one of the busiest and best in recent memory, and we're not just saying that. If you're the kind...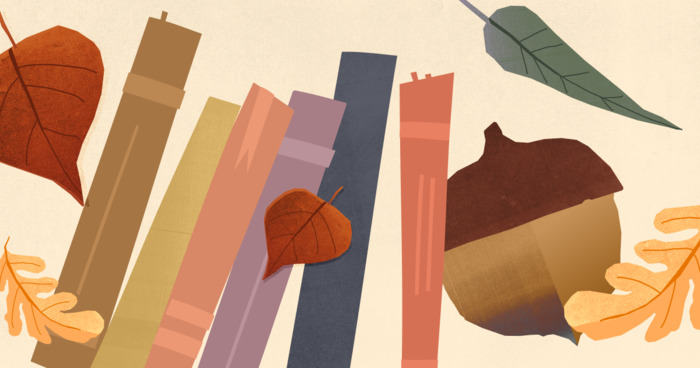 Polls
Vote to decide our May 2020 Adult Fiction / Non-fiction BOM
American Dirt
by
Jeanine Cummins
También de este lado hay sueños. On this side, too, there are dreams.
Lydia Quixano Pérez lives in the Mexican city of Acapulco. She runs a bookstore. She has a son, Luca, the love of her life, and a wonderful husband who is a journalist. And while there are cracks beginning to show in Acapulco because of the drug cartels, her life is, by and large, fairly comfortable.
Even though she knows they'll never sell, Lydia stocks some of her all-time favorite books in her store. And then one day a man enters the shop to browse and comes up to the register with a few books he would like to buy—two of them her favorites. Javier is erudite. He is charming. And, unbeknownst to Lydia, he is the jefe of the newest drug cartel that has gruesomely taken over the city. When Lydia's husband's tell-all profile of Javier is published, none of their lives will ever be the same.
Forced to flee, Lydia and eight-year-old Luca soon find themselves miles and worlds away from their comfortable middle-class existence. Instantly transformed into migrants, Lydia and Luca ride la bestia—trains that make their way north toward the United States, which is the only place Javier's reach doesn't extend. As they join the countless people trying to reach el norte, Lydia soon sees that everyone is running from something. But what exactly are they running to?
A Witch in Time
by
Constance Sayers
A young woman in Belle Epoque France is cursed to relive a doomed love affair through many lifetimes, as both troubled muse and frustrated artist.
In 1895, sixteen-year-old Juliet LaCompte has a passionate, doomed romance with the married Parisian painter Auguste Marchant. When her mother — a witch — botches a curse on Marchant, she unwittingly binds Juliet to the artist through time, damning her to re-live her affair and die tragically young lifetime after lifetime as the star-crossed lovers reincarnate through history.
Luke Varner, the worldly demon tasked with maintaining this badly crafted curse, has been helplessly in love with his charge, in all her reincarnations, since 19th century France. He's in love with Nora, a silver screen starlet in 1930s Hollywood. He's in love with Sandra, a struggling musician in 1970s Los Angeles. And he's in love with Helen, a magazine exec in present-day DC who has the power to "suggest" others do her bidding.
In this life, Helen starts to recall the curse and her tragic previous lives. But this time, she might have the power to break the cycle…
The Boy from the Woods
by
Harlan Coben
In the shocking new thriller from the #1 New York Times bestselling author of Run Away, a man whose past is shrouded in mystery must find a missing teenage girl before her disappearance brings about disastrous consequences for her community . . . and the world.
The man known as Wilde is a mystery to everyone, including himself. Decades ago, he was found as a boy living feral in the woods, with no memory of his past. After the police concluded an exhaustive hunt for the child's family, which was never found, he was turned over to the foster system.
Now, thirty years later, Wilde still doesn't know where he comes from, and he's back living in the woods on the outskirts of town, content to be an outcast, comfortable only outdoors, preferably alone, and with few deep connections to other people.
When a local girl goes missing, famous TV lawyer Hester Crimstein--with whom Wilde shares a tragic connection--asks him to use his unique skills to help find her. Meanwhile, a group of ex-military security experts arrive in town, and when another teen disappears, the case's impact expands far beyond the borders of the peaceful suburb. Wilde must return to the community where he has never fit in, and where the powerful are protected even when they harbor secrets that could destroy the lives of millions . . . secrets that Wilde must uncover before it's too late.
Queenie
by
Candice Carty-Williams
Bridget Jones's Diary meets Americanah in this disarmingly honest, boldly political, and truly inclusive novel that will speak to anyone who has gone looking for love and found something very different in its place.
Queenie Jenkins is a 25-year-old Jamaican British woman living in London, straddling two cultures and slotting neatly into neither. She works at a national newspaper, where she's constantly forced to compare herself to her white middle class peers. After a messy break up from her long-term white boyfriend, Queenie seeks comfort in all the wrong places…including several hazardous men who do a good job of occupying brain space and a bad job of affirming self-worth.
As Queenie careens from one questionable decision to another, she finds herself wondering, "What are you doing? Why are you doing it? Who do you want to be?"—all of the questions today's woman must face in a world trying to answer them for her.
With "fresh and honest" (Jojo Moyes) prose, Queenie is a remarkably relatable exploration of what it means to be a modern woman searching for meaning in today's world.
More...
Topics Mentioning This Author
No comments have been added yet.