Clare Pooley
Goodreads Author
Twitter
Member Since
March 2016
Related News
Need another excuse to go to the bookstore this week? We've got you covered with the buzziest new releases of the day. To create our list, we...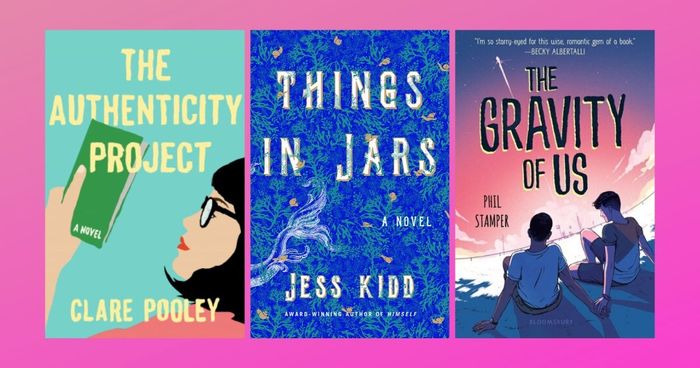 "Odmah ću na početku reći da me je oduševila. Zašto? Najprije samim početkom... kada Monica, vlasnica jednog kafića, pronalazi svesku na kojoj piše "Bilježnica neizgovorenih stvari" i u kojoj Julian, čovjek koji je ostavio tu bilježnicu pita sljedećeg" Read more of this review »

"This is a gem of a little book. It is inspiring, sad but also funny, and I laughed out loud throughout. I loved all the characters and cried at the end, although I should have guessed what would happen. (That is two books in a row I have read with li" Read more of this review »

"I very much enjoyed this book. The goodreads blurb mentions 'Eleanor Oliphant...' meets 'Love Actually', but it's not as dark as Eleanor. More like 'Love Actually', 'The Bookish Life of Nina Hill' with a smidge of 'The Best Exotic Marigold Hotel'. It" Read more of this review »

"Tai chi is about the balance of yin and yang. If you use hardness to resist force, then both sides will break. Tai chi meets hardness with softness, so incoming force exhausts itself. It is philosophy for life also. You understand?"
Clare Pooley

"He had the rather uncomfortable feeling that he only really existed in the eye of the beholder, that when he stopped being noticed, he actually stopped being. Did that make him horribly shallow? And if so, did it matter?"
Clare Pooley

"Wow!

I've just finished the Authenticity Project after a solid 4 hours of reading. I couldn't put it down. (I'm still currently begging forgiveness from my family for being completely unavailable whilst I read!) I laughed, I cried, I gasped at the twi" Read more of this review »
More of Clare's books…
Topics Mentioning This Author
No comments have been added yet.