Serkan Kilic
Goodreads Author
Twitter
Genre
Member Since
January 2017
URL
https://www.goodreads.com/sirbookstore
Serkan Kilic hasn't written any blog posts yet.
* Note: these are all the books on Goodreads for this author. To add more,
click here
.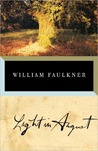 "We r not BIG than one grain of SAND,
also
We r not SMALL than UNIVERSE!"
―
"If you are able to write,

you ``don`t need`` to Muse!"
―
No comments have been added yet.