A.S. King
Goodreads Author
Born
Pennsylvania, The United States
Website
Genre
Member Since
June 2008
Related News
Benjamin Alire Sáenz, author of Aristotle and Dante Discover the Secrets of the Universe and many other award-winning YA and children's books,...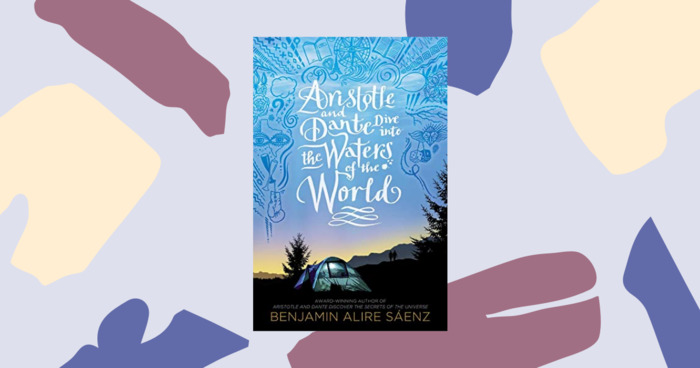 Polls
What should we read for October?
Titles must be pubbed as Young Adult between January 2011 - October 2011.
Please check the list before writing in titles! Thanks!
20 total votes
More...
Topics Mentioning This Author
topics
posts
views
last activity
100+ Books in 2023: Meghan's 2009 List
119
922
Dec 29, 2009 11:41AM
Challenge: 50 Books: Tabitha's 50 Books A Year (2010)-Reached 50 & Still counting
118
226
Jan 03, 2011 06:11AM
100+ Books in 2023: Tabitha's 100 in 2010-COMPLETED
52
73
Jan 03, 2011 06:14AM
Mock Printz 2024: ALA Printz Winners
2
134
Jan 14, 2011 09:02AM
The Seasonal Read...: Winter Challenge 2010-2011 Completed Tasks (do not delete any posts)
2589
1061
Feb 28, 2011 09:05PM
100 Books + in 2011!: Kira's Books of 2011
2
17
May 28, 2011 06:30PM
The Seasonal Read...: Spring Challenge 2011 Completed Tasks (DO NOT DELETE ANY POSTS)
2883
1088
May 31, 2011 09:01PM
Young Adult Book ...: Quarterly Challenge (Spring 2011)
274
572
Jun 21, 2011 03:46AM
The Seasonal Read...:

*

Summer Challenge 2011 Completed Tasks (DO NOT DELETE ANY POSTS)
2629
865
Aug 31, 2011 09:18PM
Every one's Choice: Winners for September
40
17
Sep 13, 2011 09:21AM
Friends of Independent Bookstores
— 287 members — last activity Jan 27, 2015 11:46AM
A group for people who have decided that they will patronize independent booksellers and other independent merchants to prevent the further homogoniza
...more
date
newest »
back to top