Judith Sterling
Goodreads Author
Born
in Eustis, Florida, The United States
Website
Genre
Member Since
January 2017
Popular Answered Questions
* Note: these are all the books on Goodreads for this author. To add more,
click here
.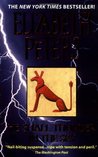 "Title: Shadow of the Swan (The Novels of Ravenwood #3)Author: Judith SterlingGenre: Historical Romance, Medieval RomanceBook Blurb:Lady Constance de Bret was determined to be a nun, until shadows from the past eclipsed her present. Marriage is the..." Read more of this blog post »

"

Thanks again for this lovely review!

"

"Lady Constance is a woman haunted by the past and when she comes face-to-face with her nightmare, she runs away. Desperate to escape, she pleads with Sir Robert to take her to her sister's home. He agrees to protect her at all costs. She's not sur..." Read more of this review »

This is the love story of Lord Ravenwood's brother, Sir Robert le Donjon, and Lady Nihtscua's sister, Lady Constance, a would-be nun who harbors a terrible secret. They're two souls haunted by memories and in desperate need of healing.

This is one of ...more

I really enjoyed this book--as I have all the books in the series so far--but a tragic moment for two of the characters really upset me. I'm going to start the next installment right away, and I hope all will be resolved!

"

I'm thrilled you enjoyed it!

"
More of Judith's books…
No comments have been added yet.