Layla Reyne
Goodreads Author
Born
in The United States
March 02
Website
Twitter
Genre
Member Since
October 2013
URL
https://www.goodreads.com/laylareyne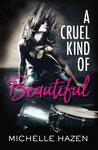 Polls
April Author of the Month ~ Best M/M Debut
30 total votes
More...
#DiverseRomanceBingo Reading Challenge
— 72 members — last activity Jan 16, 2017 01:47PM
The aim of this group is a reading challenge designed to diversify the romance stories we're reading. A BINGO card with various identities & relations
...more

M/M Romance
— 22854 members — last activity 25 minutes ago
The #1 resource on the Internet for M/M Romance fans, this group has something for everyone. * Book and Series Discussions * Daily Updates on New Rele
...more
Riptide Publishing
— 1040 members — last activity Jun 03, 2017 01:09PM
Ride the Wave
No comments have been added yet.