Susan Daugherty
Goodreads Author
Born
in Cincinnati, The United States
Website
Twitter
Genre
Member Since
July 2014
Popular Answered Questions
* Note: these are all the books on Goodreads for this author. To add more,
click here
.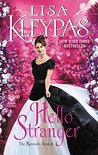 I had high hopes for this novel. It caught my eye several times when searching through books to read and I finally gave it a chance. I wish I had not wasted my time, to be honest.
The characters fell very flat for me and I can't say that I understood ...more

This book is full of nostalgia for the 70s and into the 80s which was very fun to read from start to finish. It is told in alternating first person POV from both Eva and Justine, whose friendship we follow through the years beginning in middle school

...more

This was a hard one to rate and I'll tell you why:
I DID like that it was an easy, fun read. It kept me turning pages. I cared about the characters. I loved the nostalgia of the 90's high school kids. If you like chick lit, it definitely fits the cate ...more

After finishing The Soul Mender, I could not wait to dive into the sequel! The creativity and imagination to create this amazing split world and opposing characters is something special. I enjoyed the fact that the story started back with its quick p

...more

I gave this book 3 stars because I found myself describing it as 'okay,' and 'fine,' and not much else to say about it. Maybe this is partly due to all the hype surrounding it that I expected more impact and more emotion. It started very slow for me

...more

I'm so happy that I discovered this gem of a book! The premise was so intriguing and it truly followed through to deliver what it promised: adventure, mystery, thrills, and coping with complex emotions of love and loss. It was very easy to dive right

...more
More of Susan's books…
Topics Mentioning This Author
No comments have been added yet.