Lois McMaster Bujold
Goodreads Author
Born
in Columbus, Ohio, The United States
Website
Genre
Member Since
February 2012
URL
https://www.goodreads.com/loisbujold
Popular Answered Questions
The Curse of Chalion (World of the Five Gods, #1)




Shards of Honour (Vorkosigan Saga, #1)




Barrayar (Vorkosigan Saga, #7)




The Warrior's Apprentice (Vorkosigan Saga, #2)




The Vor Game (Vorkosigan Saga, #6)




Paladin of Souls (World of the Five Gods, #2)




Mirror Dance (Vorkosigan Saga, #8)




A Civil Campaign (Vorkosigan Saga, #12)




Cetaganda (Vorkosigan Saga, #9)




Falling Free (Vorkosigan Saga, #4)




by



More books by Lois McMaster Bujold…
Related News
If you love the fantasy genre, this is the season for you! Some of the biggest books out this fall promise to be epics full of magic, adventure,...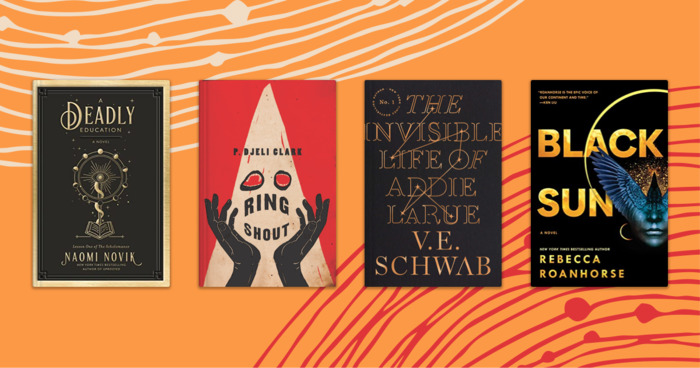 Thirty years after the start of her epic Vorkosigan Saga, the science fiction master continues to develop her rich universe in Gentleman Jole and...
Lois Bujold

answered

Clio

's question:

I pulled it out of the air, having seen it I-don't-remember where (this would have been in 1983), for something sounding vaguely Spanish-y not-Anglo-Saxon. Trying to indicate, despite the books being written in then-20th. C. English, that all the oth

See Full Answer

Lois Bujold

answered

Lois Bujold

's question:

As above.

Huh. GR just rejected this as being "too short". How prescriptive.

"

C.C. wrote: "Thank you for this link, and for the initial answer to that final question..."

I might possibly have been getting just a teeny bit cranky ...more

"


Tracked back from the author's later and excellent book Growing Up Human; one can see the seeds of the later volume in parts of this one. An account of trying to tease out more about distant and recent (as in, last 10,000 years) human social evolutio ...more


Part pop sci, part science persuasion -- Sheldrake really wants more people to be at least conscious of, if not cognizant of, his favorite subject. Which, fair. I'm peeved myself with the short shrift given to plant evolution in nature shows. If it i ...more

"

Jamie wrote: "Lois wrote: "Nie Huaisang. No others need apply.
Not, interestingly (to me at least), as fictional heartthrob as some would assume..."

Ah, ...more

"


(5 stars for the temple climax, 3- 4 for the rest.)

Finished it.

As we were on the verge of the Guanyin Temple climax sequence at the end of vol. 4, so Shakespearean-ly gripping in the live-action TV series and so truncated, distorted, and incoherent i ...more


This is the book I've long wanted about human evolution and never got -- what the women (and other parents) were doing all this time, to which some very clever and subtle modern bone-and-tooth and other science has learned to tease out more answers t ...more

"

Elka wrote: "Will this story also be released in paperback, and/or as part of an anthology? Love this series and very much want to read it, but $50 fo ...more

"

"

Ulrike wrote: ""I also sometimes couldn't tell some of the female characters from the male; bug or feature, you decide."

Did you notice that Scalzi did ...more

"
More of Lois's books…
Polls
SEPTEMBER Fantasy: This poll decides which two books will go on to the run off poll for the September 2014 Fantasy BOTM.
More...
Topics Mentioning This Author
date
newest »
back to top