Steve Austin
Goodreads Author
Born
in Sylacauga, AL, The United States
Website
Twitter
Genre
Influences
Paul Young, Anne Lamott, Rob Bell, Brene' Brown, Brennan Manning
Member Since
November 2016
URL
https://www.goodreads.com/iamsteveaustin
Popular Answered Questions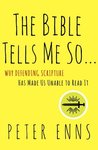 "Life giving words

Every pastor should read this book. Especially if you are recovering from burnout. I gave it a five star rating because Steve doesn't disappoint. He presents metaphor after metaphor that gives permission for self care. He gives pr..." Read more of this review »

"Thank you, Steve, for sharing your story with such honesty. May all those who read or hear your words find comfort, hope, and tangible steps to help live a life of joy, even amidst pain and hardship."

What if you could experience a new level of freedom, strength, healing, and energy?

Too many people are overwhelmed and holding onto deep suffering, unable to catch their breath in a world that tells them to fake it till they make it. As the pressure ...more

Loved it so much, I included a portion in my new book.
More of Steve's books…
"If you have ever felt hopeless, if you have ever believed that all the bad things in your life were beyond redemption, if you have ever felt unworthy of being loved or accepted, if you have ever feared what would happen if people found out whatever it is that haunts you - I get it. I have been there, too."
―
Self-Care for the Wounded Soul: 21 Days of Messy Grace
Goodreads Librarians Group
— 93324 members — last activity 0 minutes ago
A place where all Goodreads members can work together to improve the Goodreads book catalog. Non-librarians are welcome to join the group as well, to
...more
No comments have been added yet.