Sheri Queen
Goodreads Author
Born
Rhinebeck
Website
Twitter
Genre
Member Since
August 2010
URL
https://www.goodreads.com/SheriQueen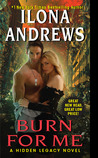 Seton Hill Writers
— 123 members — last activity Jan 18, 2016 06:19AM
Meet writers who are affiliated with Seton Hill University's Writing Popular Fiction MFA program.
The Ink to Film Book Club
— 93 members — last activity Feb 14, 2019 10:34AM
A group where people can discuss books being made into films. Feel free to discuss any project covered or not yet covered by the podcast!
No comments have been added yet.