Cheryl Strayed
Goodreads Author
Born
in The United States
Website
Twitter
Genre
Member Since
November 2011
URL
https://www.goodreads.com/cstrayed
Popular Answered Questions
Related News
  Here at Goodreads World Headquarters, we are—rather predictably—in the habit of giving books as gifts. To family. To friends....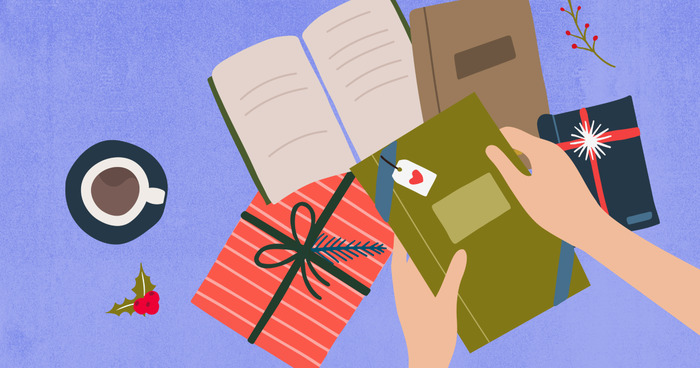 Because the Goodreads Editors love books just as much as our readers do, we decided to share some of the titles we can't stop talking...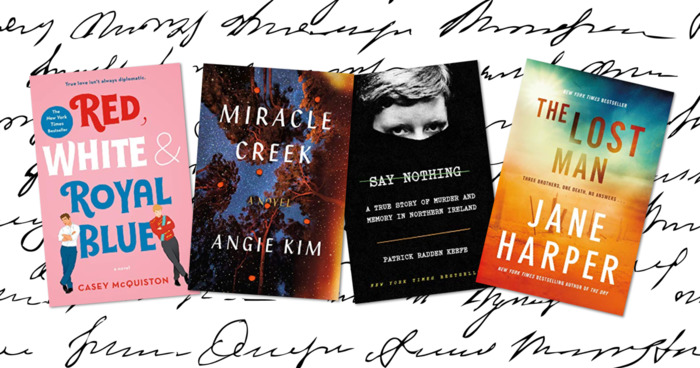 Polls
What nonfiction book should we read in 4Q23?
A Fever in the Heartland: The Ku Klux Klan's Plot to Take Over America, and the Woman Who Stopped Them
Timothy Egan
A historical thriller by the Pulitzer and National Book Award-winning author that tells the riveting story of the Klan's rise to power in the 1920s, the cunning con man who drove that rise, and the woman who stopped them.
The Roaring Twenties--the Jazz Age--has been characterized as a time of Gatsby frivolity. But it was also the height of the uniquely American hate group, the Ku Klux Klan. Their domain was not the old Confederacy, but the Heartland and the West. They hated Blacks, Jews, Catholics and immigrants in equal measure, and took radical steps to keep these people from the American promise. And the man who set in motion their takeover of great swaths of America was a charismatic charlatan named D.C. Stephenson.
Stephenson was a magnetic presence whose life story changed with every telling. Within two years of his arrival in Indiana, he'd become the Grand Dragon of the state and the architect of the strategy that brought the group out of the shadows – their message endorsed from the pulpits of local churches, spread at family picnics and town celebrations. Judges, prosecutors, ministers, governors and senators across the country all proudly proclaimed their membership. But at the peak of his influence, it was a seemingly powerless woman – Madge Oberholtzer – who would reveal his secret cruelties, and whose deathbed testimony finally brought the Klan to their knees.
A FEVER IN THE HEARTLAND marries a propulsive drama to a powerful and page-turning reckoning with one of the darkest threads in American history.
Hollywood Ending: Harvey Weinstein and the Culture of Silence
Ken Auletta
Twenty years ago, Ken Auletta wrote one of the iconic New Yorker profiles for which he is famous, of the Hollywood mogul Harvey Weinstein, who was then at the height of his powers. The profile created waves for exposing how volatile, even violent, Weinstein was to his employees and collaborators. But there was a much darker story that was just out of reach: rumors had long swirled that Weinstein was a sexual predator, but no one was willing to go on the record, and in the end Auletta and the magazine concluded they couldn't close the case. But the story always nagged at him, and many years later, he was able to share his reporting notes and all that he knew with Ronan Farrow, and to cheer him along with Jodi Kantor and Megan Twohey as all of them broke pioneering stories and wrote bestselling books.
But the story continued nagging him. Farrow, Twohey, and Kantor did a brilliant job of exposing the trail of assaults and their cover-up, but the larger questions remained: what was at the root of Weinstein's monstrousness? How and why was it never checked? How does a man run the day-to-day operations of a company with hundreds of employees and revenues in the hundreds of millions of dollars and at the same time live a shadow life of sexual predation without ever being caught, for years and years? How much is this a story about Harvey Weinstein, and how much is this a story about Hollywood and power?
Ken Auletta has spent the last three years in pursuit of the answers, uncovering the mysteries beneath a film career unparalleled in Hollywood history for its combination of extraordinary business and creative success and a personal brutality and viciousness that left a trail of ruined lives in its wake. Hollywood Ending is an unflinching examination of Weinstein's life and career. Not simply a prosecutor's litany of crimes, it embeds them in the context of his overall business, his failures but also his outsized successes. To understand how Weinstein could behave as he did, we have to understand the power he wielded. Iconic film stars, Miramax employees and board members, old friends and family, and even the person who knew him best—Harvey's brother Bob—all talked to Auletta at length. The result is not simply the portrait of a predator, it is a portrait of the power that allowed Weinstein to operate with such impunity for so many years, the spider web in which his victims found themselves trapped. To face the truth of the Weinstein story is to understand how many other spider webs no doubt still remain.
Tiny Beautiful Things: Advice from Dear Sugar
Cheryl Strayed
An anniversary edition of the bestselling collection of Dear Sugar advice columns written by the author of #1 New York Times bestseller Wild--featuring a new preface and six additional columns. Soon to be a Hulu Original series.
For more than a decade, thousands of people have sought advice from Dear Sugar--the pseudonym of bestselling author Cheryl Strayed--first through her online column at The Rumpus, later through her hit podcast, Dear Sugars, and now through her popular Substack newsletter. Tiny Beautiful Things collects the best of Dear Sugar in one volume, bringing her wisdom to many more readers. This tenth-anniversary edition features six new columns and a new preface by Strayed. Rich with humor, insight, compassion--and absolute honesty--this book is a balm for everything life throws our way.
"I Am a Man": Chief Standing Bear's Journey for Justice
Joe Starita
In 1877, Chief Standing Bear's Ponca Indian tribe was forcibly removed from their Nebraska homeland and marched to what was then known as Indian Territory (now Oklahoma), in what became the tribe's own Trail of Tears. "I Am a Man" chronicles what happened when Standing Bear set off on a six-hundred-mile walk to return the body of his only son to their traditional burial ground. Along the way, it examines the complex relationship between the United States government and the small, peaceful tribe and the legal consequences of land swaps and broken treaties, while never losing sight of the heartbreaking journey the Ponca endured. It is a story of survival---of a people left for dead who arose from the ashes of injustice, disease, neglect, starvation, humiliation, and termination. On another level, it is a story of life and death, despair and fortitude, freedom and patriotism. A story of Christian kindness and bureaucratic evil. And it is a story of hope---of a people still among us today, painstakingly preserving a cultural identity that had sustained them for centuries before their encounter with Lewis and Clark in the fall of 1804.
Before it ends, Standing Bear's long journey home also explores fundamental issues of citizenship, constitutional protection, cultural identity, and the nature of democracy---issues that continue to resonate loudly in twenty-first-century America. It is a story that questions whether native sovereignty, tribal-based societies, and cultural survival are compatible with American democracy. Standing Bear successfully used habeas corpus, the only liberty included in the original text of the Constitution, to gain access to a federal court and ultimately his freedom. This account aptly illuminates how the nation's delicate system of checks and balances worked almost exactly as the Founding Fathers envisioned, a system arguably out of whack and under siege today.
Joe Starita's well-researched and insightful account reads like historical fiction as his careful characterizations and vivid descriptions bring this piece of American history brilliantly to life.
The Daily Coyote: Story of Love, Survival, and Trust In the Wilds of Wyoming
Shreve Stockton
A lavishly illustrated journal based on the author's experiences of raising an orphaned coyote documents the first year of their relationship, during which the author, the pup, and her cat shared an unusual life in a Wyoming log cabin.
35 total votes
More...
Topics Mentioning This Author
No comments have been added yet.