Selena Brooks
Goodreads Author
Website
Twitter
Genre
Member Since
July 2015
Selena Brooks hasn't written any blog posts yet.
* Note: these are all the books on Goodreads for this author. To add more,
click here
.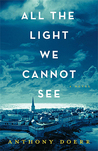 "This is new. Old Quinn would not have worn a skirt on her first day of sophomore year. Old Quinn would have worn a pair of jeans (hole in the knee? even better) and a t-shirt advertising the Providence Prep volleyball team, or some other sports team I didn't play for."
―
Selena Brooks
"I live in a world where school is in a precarious balance with social life, parties, and sports games. He lives in a world where school is all-consuming, and when his homework isn't, Star Wars and video games are."
―
Selena Brooks
No comments have been added yet.