Philip Brown
Goodreads Author
Website
Twitter
Genre
Member Since
September 2015
Popular Answered Questions
·
* Note: these are all the books on Goodreads for this author. To add more,
click here
.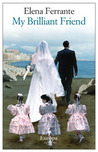 If one of the goals of literature should be to discomfort the comfortable, this book does that. It is not a pleasant or escapist reading experience. The content of The Vegetarian is adult and disturbing, replete with nightmares, blood, and descent in

...more

"What a page-turner! Although this fantasy is young adult fiction, I thoroughly enjoyed reading it."

"

Hi, my name is Phil, and I'm a YA contemporary fantasy writer as well as a reader. My favorite books/writers would have to include Tolkien, J.K. Rowli

...more

"
More of Philip's books…
No comments have been added yet.