Lucy Ferriss
Goodreads Author
Born
St. Louis, The United States
Website
Twitter
Genre
Member Since
December 2011
URL
https://www.goodreads.com/Lucy-1
Popular Answered Questions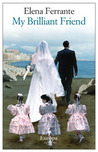 "Wow. This was a book I couldn't put down. I admit to reading it to the wee hours of the morning. It appears to be well researched and very well written. I feel like I've had an education in a culture i knew very little about. Great book. I would h..." Read more of this review »

"The story is about a Pakistani girl who goes to The United States to pursue her career in medical profession, and how she ends up in the midst of culture, family and honour crisis. You need to read the book to know if she is successful in becoming..." Read more of this review »

"One of the differences between an actual book and a kindle is that with an actual book you know how close to the end you are. In this one, the story neared its inevitable climax, I got to the final chapter...and then looked down to see that I was..." Read more of this review »

"

The book is about fiction in that the story we've become so wrapped up in exists because KA made it up. If she wishes to unmake by saying "No, sorry,

...more

"

Lucy

rated a book

really liked it

Not quite as good as Life After Life, only because Atkinson's trying for more realism here and hence risks implausibility in places. But Teddy's story, and especially his grandson Sunny's story, is poignant.
More of Lucy's books…
Topics Mentioning This Author
Q&A with Lucy Ferriss
— 1 member — last activity Jan 24, 2012 05:59AM
From February 8 to February 22, 2012, I'll be happy to answer questions from anyone reading my new novel THE LOST DAUGHTER. You may want to look at th
...more
Short Story Connect
— 1355 members — last activity Jan 17, 2018 07:14AM
Short Stories: Small word count, BIG impact. Short Story authors and readers need a hub strong enough to support the power of the short story. Help us
...more
No comments have been added yet.