Stella Rhys
Goodreads Author
Twitter
Genre
Member Since
April 2015
URL
https://www.goodreads.com/missstellarhys
Popular Answered Questions
Stella Rhys
answered
IK
's question:
Thank you so much! Tess doesn't have her own book as of now, but she totally deserves one!
No cheating whatsoever!
Stella Rhys
added a status update: Ahhhh NOW OR NEVER is LIIIVE early on Amazon!!
BUY LINKS:
US:
https://amzn.to/35GwhC8
UK:
https://amzn.to/2uLAw2v
CA:
https://amzn.to/2FJgSGr
AU:
https://amzn.to/2R7ZhNS
"Lord. Stella Rhys has done it again. I swear to God her novels are like Christmas for me as I can't wait to dive in and read all the sexy goodness. They are just so amazing, intense, hot AF, romantic and filled with unexpected surprises. I absolutely" Read more of this review »
"I cannot even explain how much I enjoyed this book. It was highly anticipated on my part, and boy did it not disappoint!!
I am in love with Stella Rhys' writing. She writes such intelligent banter, such extraordinary and intricate characters, great st" Read more of this review »
"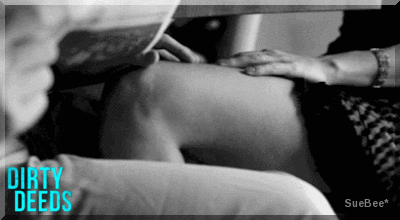 ⭐️⭐️⭐️⭐️1/2! Dirty Deeds (stand-alone). For a second chance at happiness Emmett & Alyson must sort through a rocky past, sexual tension & betrayal!
"I stared at his hard cock hanging heavily between his muscled thighs. He was big – fuck
" Read more of this review »
"
Omg! Love this review! Thank you so much. <3
...more
"
"
Thank you, Blanka! :D
"
"
I guess I should update with a comment saying the block has been lifted. :)
"
More of Stella's books…
Topics Mentioning This Author
Goodreads Librarians Group
— 113784 members — last activity 1 minute ago
A place where all Goodreads members can work together to improve the Goodreads book catalog. Non-librarians are welcome to join the group as well, to
...more
No comments have been added yet.