Orly Katz
Goodreads Author
Born
in Haifa, Israel
Website
Genre
Member Since
February 2013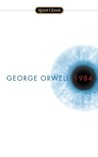 Jewish Book Carnival
— 1271 members — last activity Jun 16, 2019 12:21PM
This is the GoodReads group for the Jewish Book Carnival, a monthly forum for sharing links and information on Jewish books and the blogs that cover t
...more
Bargain Books for Under $5
— 129 members — last activity Jun 12, 2019 10:47AM
Readers, find bargain books in all genres. Authors, share your bargain books. PLEASE read the intro/instructions before proceeding.
New Adult Book Club
— 13390 members — last activity 29 minutes ago
This group is for everyone to share their love of New Adult fiction - the rapidly growing catagory for books that have the same coming of age feel as
...more
No comments have been added yet.