Douglas Preston
Goodreads Author
Born
in Cambridge, Massachusetts, The United States
Website
Genre
Member Since
April 2014
Popular Answered Questions
Relic (Pendergast, #1)




by




The Cabinet of Curiosities (Pendergast, #3)




by




Reliquary (Pendergast, #2)




by




Brimstone (Pendergast, #5; Diogenes, #1)




by




Still Life With Crows (Pendergast, #4)




by




The Book of the Dead (Pendergast, #7; Diogenes, #3)




by




Fever Dream (Pendergast, #10)




by




Dance of Death (Pendergast, #6; Diogenes, #2)




by




Thunderhead




by




The Monster of Florence



More books by Douglas Preston…
Related News
If you're a fan of mystery, thriller, and suspense series and are searching for reading ideas then look no further. We've sorte...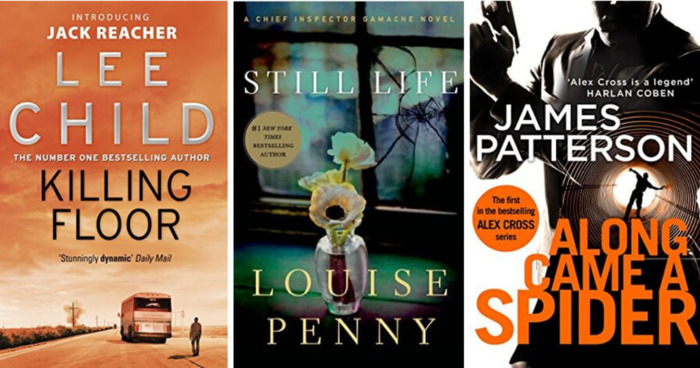 Douglas Preston

answered

Donna

's question:

You are right and Thunderhead is the first Nora Kelly book. Cabinet was the first one to feature her working with Agent Pendergast. If it's written somewhere that Cabinet is the first Nora Kelly book, that would be an error. Where did you read tha...

See Full Answer

""I peered out the window, transfixed. I can scarcely find words to describe the opulence of the rainforest that unrolled below us. The tree crowns were packed together like puffballs, displaying every possible hue, tint, and shade of green. Chartr..." Read more of this review »

"What a wonderful book. It was both an adventure along the lines of "Raiders of the Lost Ark" (without the raiding part!) as well as a professionally reported story of the exploration of an ancient archeological site located in the rain forests of..." Read more of this review »

"We frequently travel the path of the Ancients. So, it came as no surprise to find out.. that Douglas Preston was in Roatan, Honduras the same time we were! Though, we had NO idea that there was an expedition going on in the jungles of Honduras. Wh..." Read more of this review »

Douglas Preston

answered

Abby Moran

's question:

Write every day, seven days a week, for a fixed period of time--and make sure your loved ones and others don't interrupt you.

I'm curious to know which of you have read the Kindle Single, The Forgotten Killer, and if so whether you believe the arguments presented in that book regarding Amanda Knox's innocence.
More of Douglas's books…
Polls
December 2013/January 2014 Group Read
More...
Topics Mentioning This Author
date
newest »
back to top