Irene Latham
Goodreads Author
Website
Twitter
Genre
Member Since
April 2009
URL
https://www.goodreads.com/Irene_Latham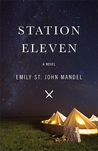 Polls
What Book Shall We Read in September?

If you get a chance, check and see what your library has before you vote.
36 total votes
More...
NSL Teens
— 9 members — last activity Dec 13, 2010 11:42AM
This is a group for teens who want to stay in the "know" with hot new releases and fantastic reads at North Shelby Public Library.
Penguin's Point of View Books
— 274 members — last activity Apr 08, 2017 05:27PM
These novels fill the silence that surrounds difficult topics. They are perhaps the rarest and most special sort of books. www.PointofViewBooks.com Cu
...more
date
newest »
back to top